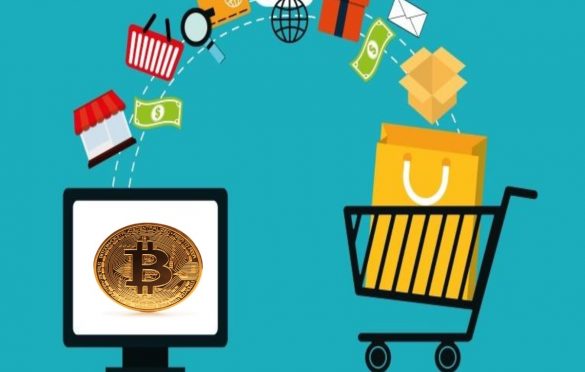 5 Ways Consumers Can Benefit from Using Bitcoin for Online Shopping
Bitcoin – Both enterprises and individuals already enjoy massive benefits from embracing digital coins. This is a continuing trend, even if some experts question the future of BTC. However, what are the main benefits you stand to enjoy once you begin using bitcoin to shop online? Let's take a look at some of them below.
1. Improved Transparency
Today, many people look for opportunities to buy cryptocurrencies due to its high level of transparency. It leverages a safe decentralized system so that you can easily track the movement of your digital coin 24/7, and you can watch everything through your computer screen.
This level of transparency is hard to find in other forms of exchange, more so when you intend to transact with someone internationally. As such, it's safe to mention that cryptocurrencies have made online shopping a breeze. And did you know that the system ensures that your anonymity is taken care of?
2. Fast Transactions
Whether your intention is to buy gift cards with cryptocurrencies or to purchase some products on the internet, you want to get things done as fast as possible. That's the reason you will find BTC helpful. The system is designed in a way that you won't have to wait too long for the transaction to be processed.
Provided you have some balance in your online or offline market, you only need to click a few buttons and you're good to go. The dealer will receive the funds instantly and begin the delivery process. With BTC, there's no need to waste time.
3. Low Transaction Fees
While doing some shopping online, you want to get the best products and services without sacrificing huge amounts of money. It's normal for some online stores to set aside premium services for those who are willing to pay more.
Thankfully, BTC lets you handle your money like a boss. Once you indicate that you intend to complete payments using the coin, you'll get to save a great deal of money. But if you choose to pay with a credit card, most of the time, you'll end up paying hefty fees either directly or indirectly.
4. Pseudonymous Transactions
Have you ever tried to make payments online using credit cards or master cards? The chances are that you had to supply some information to the webmasters. But that means your identity is not safe because you don't know what they might do with the sensitive details they collected from you.
Thankfully, all BTC transactions are pseudonymous, regardless of the kind of payment you want to complete online. There's no need to identify the person doing the transaction, and you can transfer money in micro-seconds to anyone globally. That's why you should start using BTC for an amazing online shopping experience.
5. Mobile Payments
This point might sound trivial, but it matters a lot when you try to make mobile payments with no success. Most BTC payment systems let online buyers complete transactions wherever they are provided they have internet access.
This implies that once you buy bitcoin, you won't have to travel to a bank to place orders and make payments. Mobile payments also mean you won't have to waste time moving to a store to acquire the products you need. The good thing is, it's possible to buy bitcoin with debit card.
Closing Thoughts
Many people use BTC for buying gift cards and other things without breaking a sweat. If you have never tried to use BTC to pay for your products online, you're missing a lot. Note that you can choose to buy cryptocurrencies of your choice, but most of them can't beat BTC when it comes to putting a smile on the users' faces. Thus, go ahead and give it a shot today.