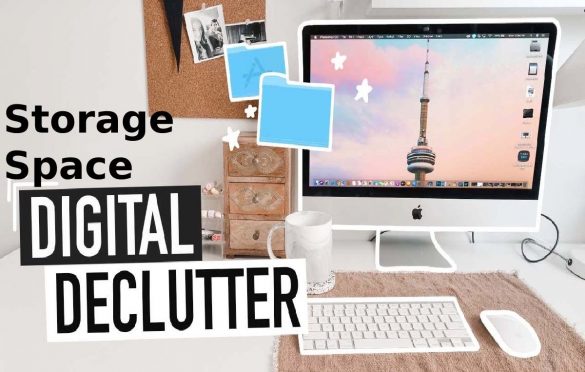 8 Ways to Declutter Your Digital Storage Space
As the world's demand for a largely remote workforce increases, more and more of us are finding that our laptops and smartphones are our most valued moneymakers. From selling merchandise to creating video content, we find ourselves spending the majority of our waking hours in front of screens. This change carries with it new demands about how we manage our workspace. To help you improve your work performance, here are eight ways you can free up storage space in your laptop or computer to help.
Delete Pages from PDF Files
If your remote work requires the use of a ton of documents, you would know how annoying it can be to store files filled with unnecessary pages. When you delete pages from PDF files that you store on your computer, you are reducing the file size of the PDF and making reading through documents much easier.
There are online services you can use to delete pages from PDF files for free like PDFBear. These sites offer security, privacy, and efficiency, so you do not have to worry about compromising important documents. PDFBear not only promises fast and efficient service but also the utmost privacy as they delete from their server the files you have uploaded.
Compress your Files and Folders
Compressing your files is an effective way of freeing up storage space. It can reduce a document's size by up to 90 percent because it deletes unnecessary information stored in the files. It also makes sending files over the Internet quicker.
File compression is also perfect for archiving since it groups together similar or related files to drastically reduce the space it takes up.
Optimize Folder Organization
Organizing your digital folders is as important as keeping a neat file cabinet. It allows you to easily locate and retrieve what you need when you need it. It will also give you a more aesthetically pleasing and minimalist desktop and file folder. This way, you do not have to deal with the headache of staring into a mess of unsorted files and documents.
Store Media Files in Cloud Services
When you store sentimental photos and videos in the cloud, you are uncluttering hundreds of megabytes in your device. Saving your photos in the cloud allows you to share snaps with your friends using their easy tools and options. You can also upload photos on social networking sites by clicking the upload icon!
If you have an existing cloud service account, it is also a good idea to sort through the files you have already uploaded to see if you are double-storing items in your laptop's hard drive. Liberate those precious megabytes!
Clear Duplicate Files
Sometimes, we end up with multiple versions of one document when editing and working with files. If left unsorted, these old-version files will be eating up storage space that can be used for more important things. Not to mention, they slow down your device!
Take the time to go through your folders to see if you have duplicate or unnecessary files sitting around. Students who write their thesis or school papers would know all about this.
Empty your Recycle Bin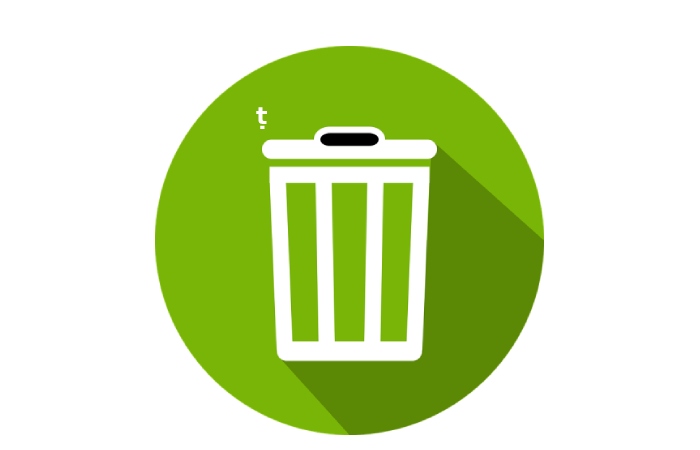 Files you send to the recycle bin remain in the recycle bin for a long time before your device's operating system gets rid of them by schedule. While you may think that things in the recycle bin are no longer valuable, they still take up valuable space in your laptop. To solve this, you can make it a habit to empty your recycle bin once every two to three days to make sure your trash files do not pile up.
Better yet, you can use the "Delete Permanently" option when getting rid of files. If you are sure that you do not need a file anymore, save yourself the trouble of sending it to the recycling bin and simply delete it forever.
Clear out Bloatware
Electronic devices always come with bloatware – these are apps that are pre-installed on laptops and computers. Most of the time, these apps end up forgotten in the depths of your device.
A huge chunk of your storage space can be freed if you uninstall apps you are not using. These are not limited to bloatware. Also, check for apps you installed a long time ago but are no longer using. Just be sure to double-check the apps you plan to uninstall. You do not want to accidentally delete an important system app!
Invest in an External Hard Drive
Lastly, consider purchasing a durable external hard drive to store extra files in. These can be important or sentimental files you cannot delete but also do not use regularly. This way, you can keep them within reach and easily access them when you do need them. At the same time, they will not be taking up megabytes that can be used for files and apps you regularly use.
Clean out your Digital Drawers for a Stress-Free Work Experience
A clutter-free and efficient workspace is a relaxing workspace. If you can keep your laptops or computers in tip-top shape, you will also be able to deliver your best work at all times. Whenever you need to look for a file, it will be easier for you to wade through organized and decluttered folders. Moreover, organized digital storage will help you be more productive and stress-free, too!
Also Read: How Developed is Online Education in India?