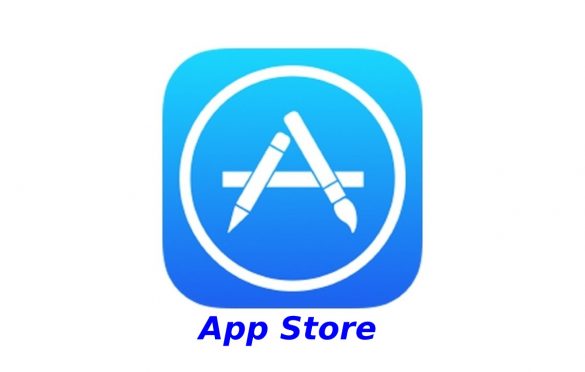 What is App Store? – Benefits, Types, and More
What is App Store?
An app store (app store) is an online portal through which software is available for purchase and download. All of the major mobile operating system vendors, including Apple, Google, BlackBerry, and Microsoft, have their app stores, which allow them to control the software available on their respective platforms.
There are also several operational third-party application stores; Examples include Amazon Appstore for Android and Cydia for jailbroken Apple iOS devices. The app store concept gained popularity with smartphones and tablets but has spread to web browsers and desktop working systems.
A related concept is the enterprise application store, an IT-controlled portal that makes specific and approved business applications available to end-users. And also, Google Chrome browsers and Mozilla Firefox have their stores where users can install web applications. Mac OS X and Windows 8 are desktop apps that are also available through app stores.
Benefits of Using an App Store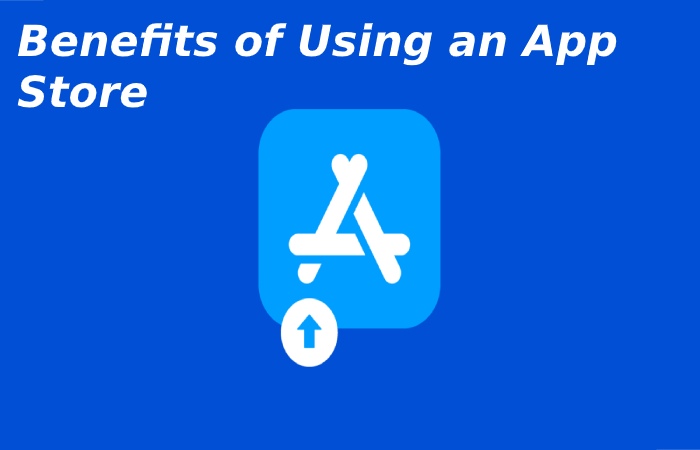 The store operator officially approves the software available in an application store. For example, Apple inspects all software in the macOS and iOS app stores, and Google examines all software in the Play Store. Each application's code review ensures that it is free of malware or viruses and meets other user device guidelines. The store operator then digitally signs the software to prevent it from being changed without their knowledge and approval.
Other Benefits of App Store:
Convenience: Users can search for new software in a familiar location on their device.
Confidence:  Rather than relying on a wide range of software vendors, trust can place in a single entity (the store operator).
Constant experience:  Since the software must adhere to the device guidelines, separate apps provide a superior user experience and interface consistency. The user is already familiar with the appearance, usability, and operation of the software.
Easier updates: When an update is available for software install from it, the store may notify the user that an update is available. The user does not need to check for new updates manually. If more than one update is available, it can install them all simultaneously.
Types of App Store
1. MacOS App Store (Apple Computer)
Graphic: MacOS App Store icon.
MacOS App Store launch on January 6, 2011. It is part of macOS and can be used to find, download, and install software for Mac. It also use to install security updates and update to newer versions of macOS.
And also, it is located in the Apps folder on macOS computers and is the default icon on the dock.
The macOS tightly integrates with a macOS feature called Gatekeeper, which verifies the digital signature of all apps transferred from the internet. For more information on how to change Gatekeeper settings, see Change Gatekeeper settings in macOS.
2. IOS App Store (Apple iPad and iPhone)
Graphic: iOS App Store icon.
The iOS offers software downloads for iPad and iPhone. It releases on July 10, 2008. Unlike macOS, iOS is not used to update the iOS system and cannot configure to reduce security settings. And also, the only way to connect software on an iOS device without using it is to jailbreak the sensible, which voids its guarantee.
On iOS devices, it is on the home screen. It is an essential part of iOS and cannot remove.
3. Google Play Store (Android Smartphone and Tablet)
Graphic: Google Play Store icon.
Google Play Store is an application store provided by Google for Android devices, Chrome web browser, and Chrome OS computers. It releases on October 22, 2008, under the name "Android Market." And also, it was then combined with two other Google services, Google Music and Google eBookstore, to make Google Play.
Unlike other app stores, Google Play lets users purchase digital music and e-books. On most excellent Android devices, the Play Store is obtainable on the home screen. On the web, you can call the Google Play Store website.
4. Microsoft Store (Microsoft PC)
Graphic: Microsoft Store icon.
Microsoft Store is one of the app stores for Microsoft Windows. It was also available on Windows Phone before Microsoft shut down the platform in July 2017.
In Windows 10, the Microsoft Store can access from the Start menu that appears in M.
Conclusion
Typically, an app store is an application that allows users to find software and install it on their computer or mobile device. This is a collection of free and commercial software approved for use on your device. And also, you can search for, purchase, download, install, and update the software through your device's application store.
Also Read: What Are the Very Basic Things Which People Should Know About Sphere Shape?
Related Searches to App Store
[install app store]
[app store for pc]
[app store games]
[app store download apk]
[app store download for android]
[app store online]
[iphone app store download]
[app store search]
[Amazon Appstore]
[Aptoide]
[GetJar]
[F‑Droid]
[Samsung Galaxy Store]
[Appland]
[install app store]
[app store search android]
[app store search filter]
[better app store search]
[google app store search]
[app store search optimization]
[app store search trends]
[iphone app store download]