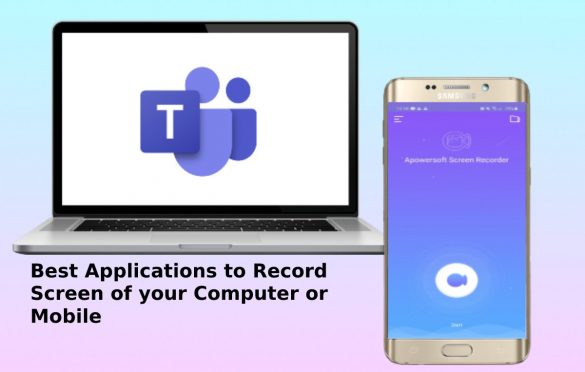 Best Applications to Record Screen of your Computer or Mobile
Applications to record screen – Have you already thought about using videos in your Content Marketing strategy? If your answer is yes, likely, you have already looked for some equipment for that. But did you know that you could start right now with applications to record the screen of your computer or your cell phone?
You may not have considered it, but there are many reasons to record the screen of your devices and use that content in your Digital Marketing strategy.
For example, if your company's product is software, it is possible to show it working in all its glory. Another good idea is to develop tutorials teaching how to access specific functions, correct errors, or troubleshoot the program.
But for all of that, you need the right apps. Take a look! And we came to help you with a list of 13 perfect software for this function.
Best Applications to Record Computer Screen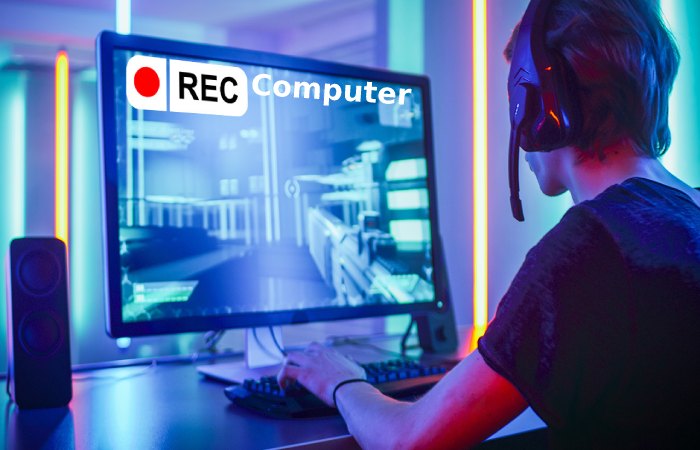 We start our list with the software that captures the screen of your computer, be it Windows or Mac. Check them out!
1. Camtasia
Camtasia is one of the most powerful software to record the content of your computer screen. Despite that, you don't need to be scared: the program's interface is straightforward and intuitive.
In addition to allowing screen recording, Camtasia also comes with a small video editor, which will enable you to make cuts and other montages on the content.
For completeness, the software also allows you to import HD videos from other sources and add clickable links to generate more dynamic content (more or less like in a PowerPoint presentation).
There are versions of the program for Windows and Mac. There is a free version with 30 days of use, but the full version pay.
2. iSpring Free Cam
For those looking for a free option to record the computer screen, iSpring Free Cam is excellent.
The program makes the content capture easily and is not heavy. In addition, it has a series of significant editing options, such as removing background noise and parts of the video or adding audio tracks (such as background music ).
Save videos in HD format (either 720p or 1080p, only in . WMV format) or export them directly to YouTube, in addition to recording sounds from the microphone, the PC system, and the mouse.
The downside is that iSpring Free Cam cannot record the computer webcam stream as well. In compensation, it does not have any watermark in the filming, nor use limits nor advertisements.
The program is 100% free and exclusive for Windows.
3. Screenflow
With Screenflow, you can record all media channels on your computer simultaneously: the entire monitor area, webcam content, computer system audio, and microphone.
It also comes with software to assemble the video, allowing cuts to remove certain sections or include pieces from other sources.
To top it off, Screenflow promises to offer the best image quality among all screen capture software, exporting content in various formats.
The downside is that the free version of the software only makes watermarked videos. Also, you need to pay to upgrade the software from previous versions.
The program is exclusive for Mac, it has a free version with no time limit, but only the paid version exports the videos without the watermark.
4. SmartPixel
SmartPixel is a software that develops to record the computer screen while the user plays. For that reason, it uses an advanced compression system to create high-quality videos while operating smoothly and gradually.
But it is not because it makes to work with games that it must be that way. You can take advantage of the advanced technology of the software to facilitate your corporate tasks.
The application allows you to record videos in high definition and capture both the content of the monitor and the webcam. In addition, the software has editing functions to create the video, mix it with others and add subtitles to it.
The software is exclusive to Windows. There is a free version of the program (which does the recording with a watermark) and another paid version without the watermark and with the option to record with a higher frame rate.
5. CamStudio
One of the most general computer screen recording app options is CamStudio. Open source and free to use, the software is simple to use and very intuitive (their website says that anyone can learn to use its features in a few minutes).
One of its advantages is creating high-quality videos, but with less weight than other software. In addition, it records the webcam next to the screen and adds subtitles to the content without difficulties.
The 100% free program is only available for Windows.
6. Screen Capture Studio
One of the top-rated Mac screen recording applications on the App Store is Movavi's Screen Capture Studio. The software captures the computer screen and has a full editor to refine the content with many functions (such as transitions, filters, and chroma key ).
In addition, the user can also alter settings for video resolution, frame rate and even choose a specific format from a predefined list. For example, it is possible to export the video for mobile devices, 4K TV, or YouTube.
The software has a free trial version, but the full version pay.
7. Free Screen Video Recorder
You develop by DVD Video soft (which has a series of applications to work with videos, such as format converters, audio editors, and even a GIF maker). This application records all the content on your Windows computer screen.
It is entirely free ( but the user can make a subscription that offers licenses for all other DVD Video soft software). It allows you to export your videos in many different formats.
In addition, it does not present ads to the user and has a well-explanatory tutorial to teach you how to use its functions and get the most out of its capabilities.
The negative part is that you must select the option not to download unsolicited applications at the time of installation.
Best Applications to Record the Cell Phone Screen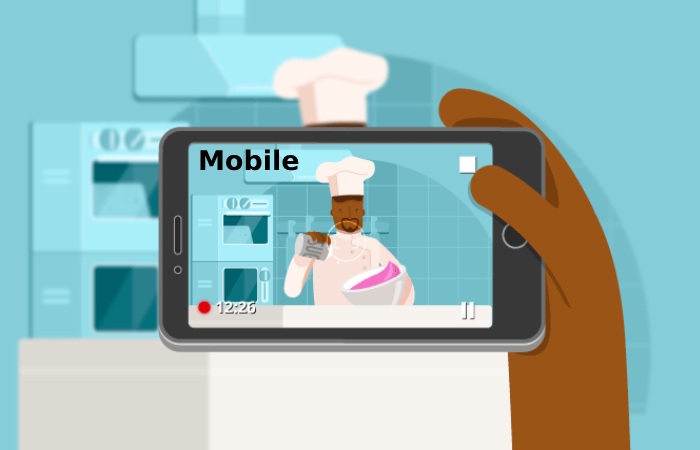 In addition to recording with your computer, it is also possible to capture the content of your cell phone screen. There are applications of all types, with different functions, either for Android or iOS. Check out the list!
1. Record it!
This application for iOS allows the user to record the content of the screen of their mobile device, be it an iPhone or an iPad.
In addition to recording the smartphone screen, the software also captures the user's reactions through the device's front camera. It allows edits to add audio tracks (such as comments or narrations), cut unwanted parts, insert video filters, or alter its speed.
The application has a quick export system for YouTube, but it also allows to export the content by email for other applications.
The free version has a 3-minute limit for videos, but the paid version allows the content of any length.
2. AZ Screen Recorder
One of the main options to record the content of your Android smartphone or tablet screen is AZ Screen Recorder.
The application has everything: an easy-to-use interface (with buttons above the screen but do not interfere with the recorded content), a small editor to put together the content, and even the possibility of recording the range of the front camera apparatus.
To improve, it is very light and does not consume much RAM or storage capacity of your mobile device.
In its free version, the application does not place a usage time limit or watermarks. It also has a professional version with some extra benefits.
3. Go Record
Another application to capture the content of the smartphone screen is Go Record. This software is one of the most popular on the App Store, and for a good reason: it is very lightweight and has a very user-friendly interface.
The Face Cam feature also allows adding user reactions to content through the device's front camera.
Go Record has a small editor, with which the user can make quick cuts to remove unwanted sections of the video and a function to record audio and add comment strips.
It allows you to export the video directly to YouTube or save it in the device's gallery. The application is free, but only if it is compatible with the iOS version or higher.
4. DU Recorder
DU Recorder is a free application to film the screen of your smartphone or tablet. The software stands out for having support in about 20 languages (including Spanish, of course) and a very easy-to-use interface.
An internal editor allows you to make minor cuts and remove sections with errors or recording failures. Other cool features include registering with the device's front camera and even making GIFs from your videos ( and you know we love GIFs !)
Finally, the Android application records in 1080p with 60 frames per second and is completely free.
5. Screen Recording Video Capture
If you like editing and adding many graphic elements to your videos, this is the ideal application for you.
In addition to the essential functions (such as recording the screen, inserting reactions from the front camera, adding audio tracks), Screen Recording Video Capture stands out for its visual support.
There are more than 200 fonts ( including some from famous movies ) to use when writing something in the video, 90 specific filters, and hundreds of stickers. You can even put a thumb up or other gestures on images.
The app is available for iOS and is free.
6. RecMe Free Screen Recording
RecMe Free Screen Recording is an exclusive application for Android with all the functions we could want.
Records videos in Full HD resolution (1080p), with 60 frames per second, and captures audio through the user's microphone.
The application comes in a free version with all these functions and a professional version, which has the advantage of being able to insert the user's reaction captured by the front camera of the cell phone.
Its interface is straightforward to use, and in a few seconds, anyone can start recording their videos.
An interesting detail is that the application has a beautiful design, which looks great with the Android model.
With these applications to record the screen of the computer or cell phone, you will be able to add several videos for your marketing strategy, whether it is demonstrating your products, clarifying doubts, or simply making presentations.
Also Read: Technology Trends – 10 Key Technology Trends in 2021
Related Searches to Applications to Record Screen
[applications to record cell phone screen]
[applications to record videos on cell phone]
[apps to record android screen]
[az screen recorder]
[applications to record pc screen]
[app to record screen with internal audio]
[app to record iphone screen]
[recorder screen unbranded of water Android]
[Screencast]
[OBS Studio]
[Bandicam]
[Camtasia]
[az screen recorder windows]
[az screen recorder pro apk]
[az screen recorder free]
[az screen recorder company]
[az screen recorder for pc without bluestacks]
[az screen recorder is from which country]
[az screen recorder online]
[az screen recorder old version]