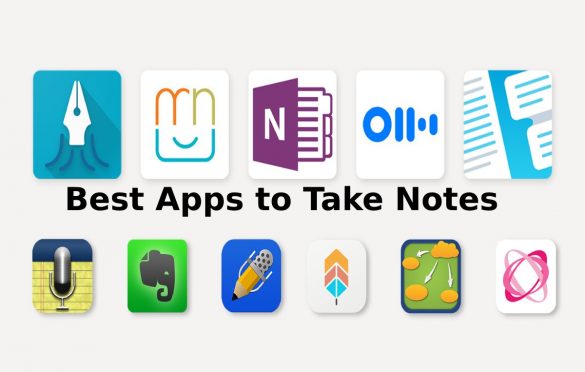 The 5 Best Apps to Take Notes and Not Forget Things
Apps to take notes – Are you one of those who forget everything no matter how important and intangible it is? Do you feel that you need to write down everything you hear, come to mind, do you want to say, read, or should you do? We often rely too much on our memory, and we take it for granted that we will remember everything we hear in class, the teacher's recommendations, the books or authors that we should read, etc. When we leave class, we arrive at home or the residence university, and all the information has disappeared.
Basecamp plans allow for the safe and secure storage and management of project-related equipment and communications.
With today's technology and communication development levels, it would be naive not to use the best note-taking applications and instead leave everything to chance or memory, which often turns out the same.
What are the Best Apps to Take Notes?
You may not be clueless, but the sea of information you receive daily can be a challenge for your memory and your ability to store data.
So the best thing is to use the best apps to take notes, either for your Smartphone or tablet, and make sure you have these when you need them. Technology offers us a long list of applications from which you can choose the one that best suits your needs, the most friendly, simple, and valuable for you.
Some are free while others offer a bonus, but you have to pay—nothing extraordinary, just the question of choosing and evaluating the advantages between one and the other.
1. Google Keep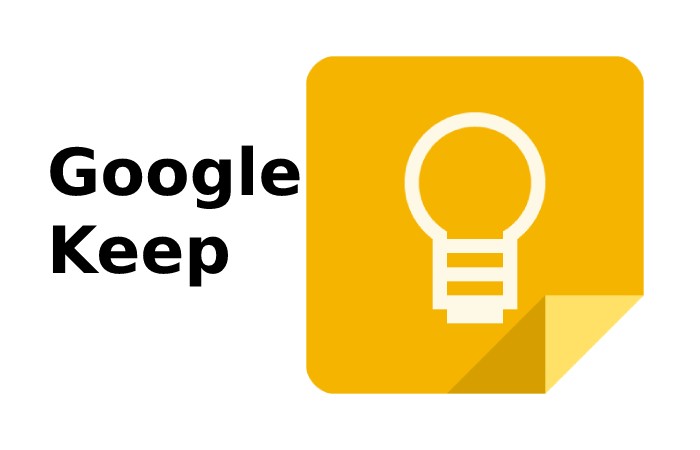 This is a free application with which, in addition to taking notes or writing down ideas, you can edit them, add voice, images, and even a shopping list if you need it. It is part of the well-known and used Google that includes Gmail, Google Drive. And Google Photos and currently has more than 500 million downloads. This application aims to take notes with some practical functions that will help you in your daily work.
To install it on your mobile or tablet, you have to enter the Google PlayStore or the iPhone AppStore and download it once you start using it by creating a note as an important action.
You can create five types of notes:
When you choose to take a note, you will create a regular text note, write what you want there, and by clicking the "back" icon (←), it will save.
There are also list-type notes, with which you can create a list where you can add or cross out items just by clicking on the word. It is used for a shopping list of pending tasks, topics or names to remember, places to visit, or terms and topics to search on the Internet.
The other type of note is the voice note. When you click on the icon, it is activated and begins to transcribe what you are listening to or what you are saying into the microphone and saves it in audio and text.
Another type of note is drawing, which use to explain something and make a sketch. When you open it, you will have several brushes available, and clicking on any of them will open options for line thickness and color. You have the opportunity to erase, and select the drawing, and put it to the size you want.
Then there is the type of image note used to add a photo you take with the same device or bring it from the photo gallery. The good thing is that you can draw on it using the same drawing tools.
2. EverNote
This is a mobile application with which you can organize your entire day through notes. You can file in notebooks, share them and even save complete web pages. You have to download the application, have an email account, and create a password to register.
To create a note, you go to the menu, go to all the notebooks, click on the notebook icon and the + sign. And you have the option of giving the notebook a name. Once created, you can record voice notes, upload images, make notes, set reminders, write by hand or with the virtual keyboard, etc. You save it, and you will have registered everything that you have incorporated into the notebook.
3. ClevNote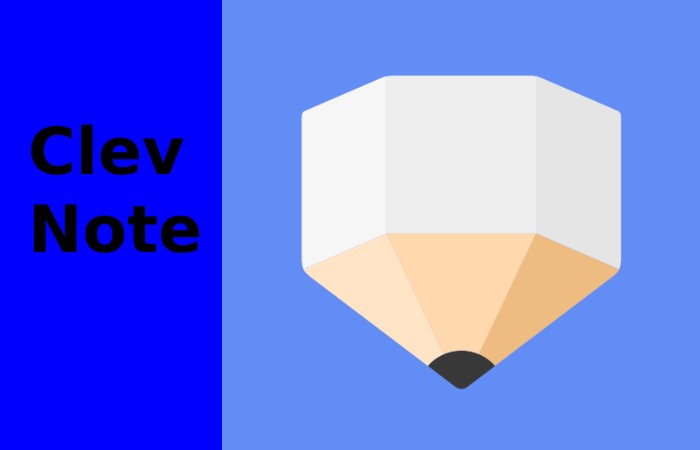 This is another of the best applications to take notes. It will be the ideal app to organize the activities you must do as a student. Since you will create texts, lists and manage your bank accounts.
The plan will help you organize the dates of exams, studies, reviews from your mobile. It also allows you to write long text notes, backup all the information in Google Drive, and activate the reminder function.
4. Memorigi
This is a very easy-to-use tool, with a manageable, simple, and intuitive interface, and each of its functions can customize; you can create reminder notes. When you download it and open it for the first time. It will offer you a tutorial that will show the functions. And ask you to connect with Google through the email account you have on your Smartphone.
It allows you to group the tasks according to the categories it offers. In addition to the new ones you want to add, to which you can assign a name. Set as default, assign, color, icon, etc. You can also rearrange the note lists by date. The application will show you all the notes and tasks and using the cards. You can postpone, complete, or delete them by simply sliding the icon across the screen: the tasks will postpone if you slide the card to the left. If you slide it down, they will delete it, and you complete them to the right or up.
5. Notes Writer App
This application allows you to take notes and make annotations on pdf documents; It contains a toolkit that makes it versatile and has a free version. And a Premium version that can update at any time. With this application, you can write by hand with the virtual keyboard. It makes annotations, drawings, highlight, record voice notes, documents and even scan. You can even fill out forms and sign documents.
In addition, you can create your notebooks (or folders) and carry out projects according to your needs and tastes. This application is used by students, business specialists, teachers, writers, journalists, doctors, academics, researchers. Who can create and save annotations, notes, memos, documents, pdf books, archives, recorded lectures, and much more?
Also Read: 7 Best Sports Streaming Apps for Fire Stick
Related searches to Apps to Take Notes
[applications to make notes on pc]
[app to take notes with pencil]
[app to take notes with pencil on android]
[evernote]
[note taking app ipad]
[notes app for android]
[applications to write on tablet]
[notes app for cell phone]
[Google Keep]
[Evernote]
[Simplenote]
[Microsoft OneNote]
[Notion]
[Notes]
[what is the best apps notes for android]
[notes app for cell phone]
[android notes app]
[app to take notes with pencil]
[app to take notes with pencil on android]
[notes app for iphone]
[bloc notes on Android]
[app for pc notes]