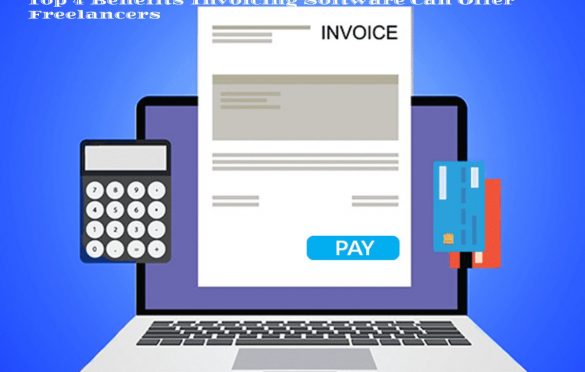 Top 4 Benefits Invoicing Software Can Offer Freelancers
Benefits Invoicing Software – The process of invoicing is not a very exciting part of freelancing, but it's still an important one. A professional invoice will help you establish trust with your clients and keep track of your business finances.
However, in some cases, creating an invoice might be challenging and time-consuming. Moreover, if you are working as a freelancer on several projects at once, keeping track of all the invoices can be tricky.
Fortunately, there's invoicing software to help you simplify this process and save time on accounting tasks. In this article, we explain the top benefits of invoicing software for freelancers:
1. Manage Projects: Track Income and Expenses
Before you even start thinking about creating and sending invoices, you need to track the progress of all your projects. One of the key benefits of invoicing software for freelancers is that it helps you track the money you earn and spend.
For example, you can create different projects for each client, track the hours spent on each project, and add hourly rates.
In addition, most invoicing software can also help you track your expenses, which is important if you are running a small business. All the planned and actual costs associated with the project are added to the invoice, which helps you control your cash flow.
2. Easy To Create and Send Invoices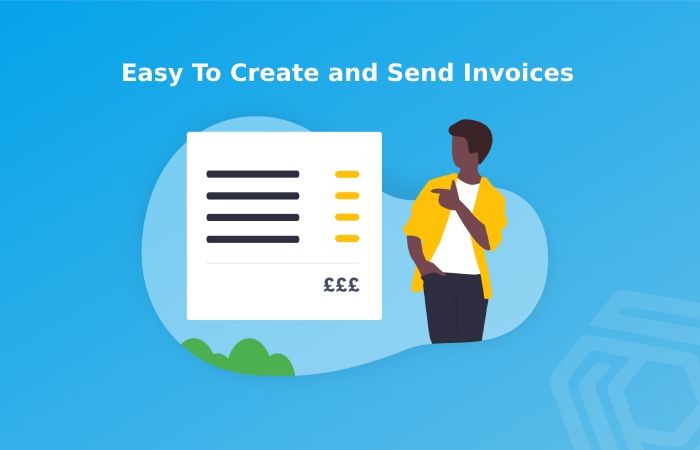 The manual invoicing process is time-consuming, and it can be challenging for some freelancers. However, with the help of invoicing software, you can save time on creating, editing, and sending invoices.
Most invoicing software lets you create an invoice within a few clicks. They automatically calculate the totals once you add the products and rates. You can also add a logo and other details, such as address and phone number.
3. Automate Recurring Invoicing Tasks
There are some recurring invoicing tasks that you can automate with the help of invoicing software. For example, let's say you regularly charge your clients for monthly services. In this case, you can make a recurring invoice template and have the software automatically generate an invoice whenever the client uses that service.
You can also create recurring invoices for fixed-amount projects. For example, you can create a recurring invoice for a monthly salary.
By creating recurring invoices, you'll save time on creating and sending new documents. You'll also avoid the danger of forgetting to send an invoice to your client.
4. Establish Trust With Your Clients
Some clients often have doubts about the invoicing process. They might think that you are trying to cheat them by adding extra charges. Invoicing software can help you establish trust with your clients by tracking and recording the time spent on every project, producing timesheets, and tracking your expenses.
In addition, you can use a password-protected page to show your clients the project details and terms. This way, your clients will be able to see all the details of the project, how much time you've spent, and how much you'll charge for the project.
Final Words: Is Invoicing Software Worth It?
If you are a freelance worker or own a small business, you know how important it is to keep track of your finances. The procedure of creating and sending invoices can be challenging, but it doesn't have to be. Many invoicing software products available on the market can help you simplify this process and save time on accounting tasks.
Also Read: 5 Benefits of Accounts Receivable Management Software