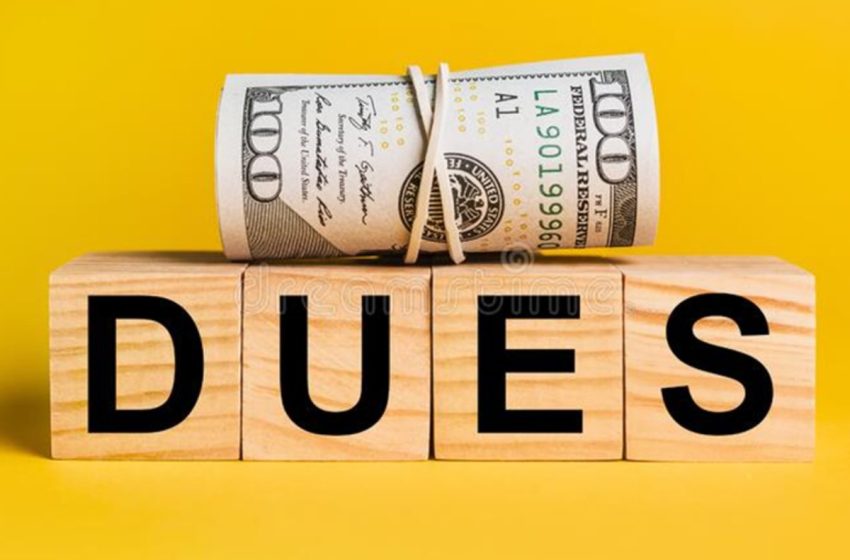 5 Benefits of Accounts Receivable Management Software
Benefits of Accounts Receivable Management Software – Businesses offer goods and services on credit as a client acquisition and retention strategy. The ideal situation for a business is when customers pay their dues without sending any reminders to them. However, this is never the case and customers pay their dues only after reminding them.
Getting the cash flows in a positive direction is crucial for operational efficiency. Despite the alerts, if a business has to deal with late payments and due collections, then there will be a linear impact on the overall business. Added to this, if the accounts receivable is an outdated system in the organization, the whole process will go haywire. When a company decides to automate account receivable software then it will tide over the problems that exist in a manual process.
Barriers to Cash Flow Management
Businesses frequently observe a payment delay of up to 30-90 days or even more. Any delays in these client payments, which are essential to your company's cash flow, could potentially hurt it. Also, it may have an impact on your sales and profit targets, as well as your general growth.
Manual accounts receivable also lacks unified information resource and there is a delay in information sequence leading to many situations that leads to wastage. It is important to have effective communication which is not possible in the traditional process and often leads to inefficiencies in the system. These issues may seem minor but have a huge impact on the overall growth of a business.
A manual accounts receivable can cause burnout in employees and other stakeholders equally and have another spirit impact that leads to monetary disagreements in the future.
Advantages of Accounts Receivable Software
In a changing world that is being spearheaded by businesses that realize the potential of staying relevant staying in business has given due importance to the scalability and omnipresence of AI in the way processes work.
Every little task that we can think of now has new and improved solutions. We have cooking devices that are synced to smartphones and operated through apps so that freshly cooked meals are not skipped by families with members working or out most of the time. When life's repetitive tasks can be automated then it makes sense to deal with seemingly important functions such as accounts receivable.
Here are a few benefits of automating accounts receivable that will steer the business's cash flows in a positive direction:
Data from enterprise software is automatically retrieved into the billing software through integration in an automated accounts receivable workflow. The two-way interface helps in removing silos and keeps the system current. When all the collaborators are on the same page on a real-time basis and spare the employees from manually entering the data. Any data entry errors are avoided as everything is captured through optical character recognition, and delays in the accounts receivable procedure are reduced through digitization.
Through automated accounts receivable software, a business will have a very clear picture of the cash position. Some applications for managing accounts receivable include statistical cash forecasts based on the past payment behavior of regular customers, letting you know how much money you can expect to receive over the following week to a month.
Processing payments and gathering data from various systems are extremely limited functions of a standard ERP system. The delay between the software and the invoice gets wider creating bottlenecks leading to a lot of work in collecting and reconciling the data.
With automation, the entire procedure, including filling out the AR in the required format, takes less than two minutes.
All invoices follow the same format. Automation improves the accuracy of billing. Analysis of the receivables may be done quickly and with greater transparency now that all the invoice data is in one location. Faster payments and fewer bad debts are benefits of a well-functioning automated system.
By using digital tools to standardize the accounts receivable process, a business can collect dues with less uncertainty and stress. By adhering to a consistent procedure that is already included in the accounts receivable software, a business owner can ensure that everyone is informed about the status of customer payments and is on the same page.
Everyone is using the same data and working with the same information when all the data sources are the same. It allows you to set it and forget it and is unlikely to cause any confusion. Giving up the daily stress of managing your AR process can provide your staff with more time to plan the direction of your company.
Improve Customer Experience
A digitized accounts receivable management system can automate the delivery of invoices to clients, notify the teams of invoice issues like missing purchase orders, and provide everything the collaborators require in a single, convenient location so that they can better serve the consumers. It focuses on wasting less of their time and strengthening the brand's relationships with customers so they will purchase more goods and services in the future.
When the process is automated there are no errors related to invoice mismatch and customers are happy to make payments in time as long as they receive the correct invoices and get sufficient alerts within time to make the payments. There is no system of hounding a consumer with calls to make their payments. With simple automation, reminders are sent, and if the delay persists, the next step is taken.
Conclusion
Long-standing unpaid dues from customers will increase the credit default risk and give leeway to a contagion of operational problems that can be avoided and nipped in the bud stage through automation.
The idea of business is not to risk its growth over the customer relationship. This is possible only when an organization learns to strike a balance between customers who are defaulting and handling them with a deftness that is good for business and yet does not hurt the goodwill of the company in the age of social media where the context can often distort.