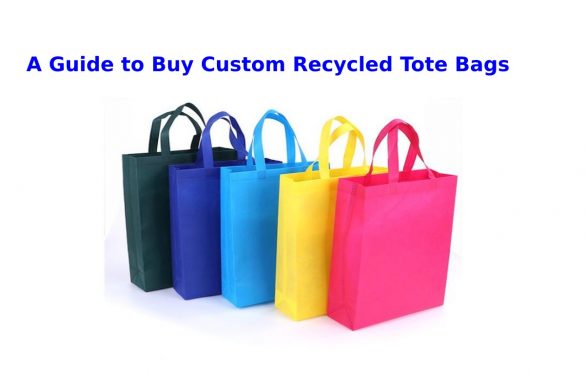 A Guide to Buy Custom Recycled Tote Bags
According to the EPA, about 3,040,000 million tons of plastic bags and wraps went into landfills in 2018. The good news, however, if any, is that the recycling rate for that year was around 10%. Most businesses have switched to custom recycled tote bags or are considering it.
There are thousands of suppliers of recycled tote bags, and it can be overwhelming for you to pick one. Here is your guide to finding the right kind of recycled tote bags for your business.
Understand the Variety
There are many varieties of totes out there. They range from canvas, and cotton to polyester, plastic, and polypropylene. While the latter three are cheap and lightweight, the former two are heavier, costlier, and more durable. Depending on your business, you may need a particular type.
For example, if your product is bound to be wet, you need plastic or polypropylene tote bags. These bags are lined with the previously mentioned materials to avoid soaking and leaking.
On the other hand, while not waterproof, canvas and cotton tote bags are thicker and can be washed at home. Therefore, you will have to consider your product before deciding on the kind of bag you pick.
Consider Your Receiver Demographic
Depending on the recipient, your choice of bag will differ. Therefore, you will have to figure out the demographics of your customers. It can be segmented according to age, gender, marital status, family situation, or location.
For example, if your target audience is college students, you may want to go for sling bags that are stylish and contemporary in design. If you are targeting couples, you can offer shopping totes and grocery totes. For parents, you can offer totes with cute cartoon characters printed on them. The opportunities are endless. All you need to do is figure out your target audience.
Customizable Bags
Cheap is not always the best when it comes to business. You also need to consider alternatives that add value to your brand's image. Totes, in general, are better viewed than plastic bags, but you can take the extra effort and get custom recycled tote bags to fit your business's statement.
You can have your business logo and tagline printed on the bags. You can use colors that match some of your popular products. For example, the black tick mark is a clear indicator of Nike, or a capital G is an indicator of Google. You get the point!
Get Samples
A supplier worth their salt will be happy to provide you with samples of bags so that you can test them yourself. These samples help you check color, quality, make, size, and shape. You can hand out these samples to a few customers as a trial run to see how they respond. Based on the response, you can make the necessary changes to the bag.
Production Time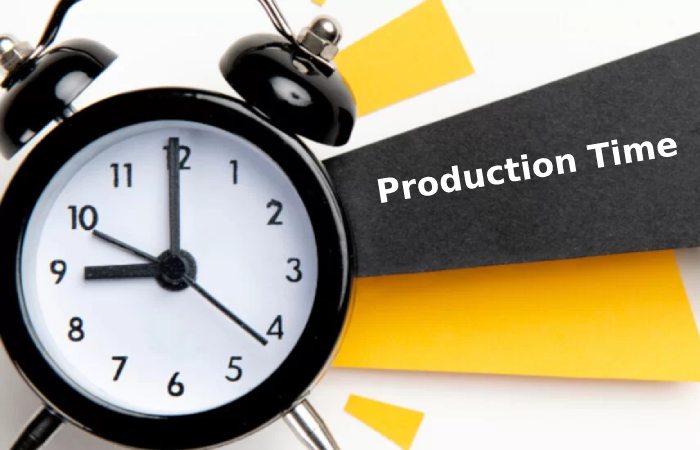 All is well until now, but how long the supplier takes to fulfill your order can be a big factor in placing the order. If you were planning to roll out a new product, you would want to accompany that with the tote bags. Another option could be to launch a new marketing campaign using the tote bags as the centerpiece. All this will be possible only when your supplier sticks to the timelines.
Get Recommendations
Recommendations by experts can make your job of finalizing a few from many. Other customers would have already used the bags and liked them. Therefore, you can ask other businesses for recommendations for tote bags. Ask your supplier to share some referrals, too.
Plan a Budget
If you are switching to tote bags, they may seem expensive, but they outdo their costs in the long run. Forbes magazine mentioned in an article that customers were willing to pay up to 50% more if businesses used sustainable practices. You can offset the increased cost easily. That said, shop around before you make a final decision. There may be competitors who are ready to supply the same quality totes at a lower cost.
Sign a Contract
It is a prudent business practice to sign a contract with your supplier. Go over the finer details like quality, materials used, color, design, style, size, and expected delivery date. By hammering out these details, you safeguard your business and can hold the supplier accountable.
Tote bags with your company's logo and business name are very trendy and stylish. You can get custom recycled tote bags that meet your customer needs while spelling out your business statement. Follow the steps mentioned above to get tote bags that are a super hit with your customers.
Also Read: The Benefits of Digital PR