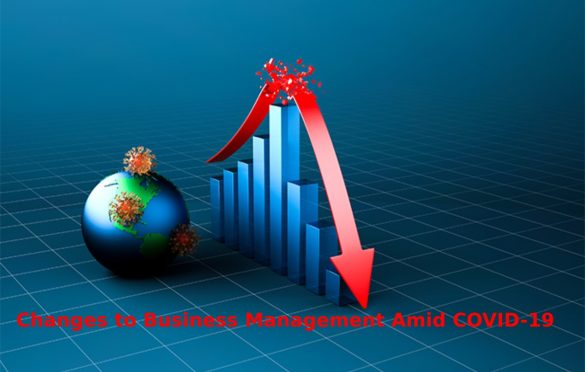 Changes to Business Management Amid COVID-19
Talk of COVID-19 is everywhere these days and no matter what side of the vaccination fence you are on or how you feel about wearing masks, there is no denying this event has forever changed how we do business. Where once the business was conducted in perfectly managed facilities, many Zoom meetings are now held from afar with all the home background noise from families across the globe. Adjustments were made and people were encouraged to work remotely, but we are still in the process of learning during this confusing time, so here are some of the changes to business management amid COVID-19 and how to contend with them.
Upgrade Equipment and Programs
The first thing you will need to consider while navigating the ins and outs of business management during COVID-19 is to upgrade existing programs and equipment used by your employees. Remote workers will have to adjust to certain changes and when your primary work force is engaged in online meetings, you will want to ensure everyone is on the same page when it comes to used equipment. Make certain everyone has a computer capable of utilizing specific graphics for meetings and everyone has the same account information for meetings. Find the right meeting platform for your needs and ask all involved their opinion to keep everyone on the same page.
Listen to Employees More Effectively
A good manager knows how to listen to their employees, but what is different now is the level of listening that must be done within a staff. Whether your employees are working in-house or at their own home, you need to be careful about listening to them. What you will find is that employees tend to have more insight into the inner workings of the company than management. It is like having many eyes and ears out that can potentially report issues and offer solutions to potential problems. Give an ear to suggestions from your employees even if you do not personally agree with them. Employees will be more apt to go to management with potential problems and solutions if they feel their words are being heard.
Be Flexible
Managers see a lot in their businesses, but there is a lot going on the sidelines that managers may not have the chance to see. Generally, employees are supposed to go to work and leave their personal lives at the door. That might have been a good idea at one time, but in a world where we all must work together in order to contend with daily life, the notion of leaving the personal life outside of business may not work so well.
Where there still remains a line between professionalism versus socializing, managers must remember that their employees are contending with a lot. School closures, social events being canceled, and the mere fact that daycares are completely filled up at the moment often mean the normally professional woman or man working for you might be juggling quite a bit. Allow some flexibility in the schedule. When your employees work from home, allow them to make their own schedule when possible. As long as they are remaining productive and meeting deadlines, it should not matter what time they choose to work. All employees may not currently be able to hold down a standard 9 to 5 schedule and that is ok.
What About the Empty Office Space?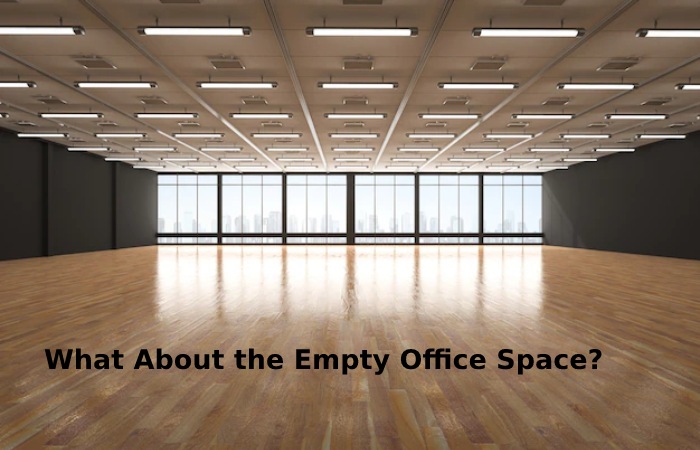 Office space rental can be a huge expense and when your entire workforce is in the building, it pays to have plenty of office space for everyone. However, when most, if not all of your staff is forced to work from home, the additional office space is simply unnecessary. Consider stepping into a smaller facility, at least for the time being. Business management during COVID can be confusing, but one thing you do not want to do is to overextend your budget by paying for extra space you no longer need. If and when your workforce returns, you can move back to a larger building.
Look for Unique Expansion Avenues
For the most part, no one has looked at the COVID-19 pandemic as a positive thing, but in every negative, you can always find some form of positivity. One of the positive things in business that have come from the COVID-19 pandemic is the notion of changing the way we do business and adapting for maximum growth potential. For example, we can look at the food industry.
As a whole, before the pandemic, food resources were eaten in restaurants and grocery stores, and the ability to order delivery from a few spots if you live in a big enough city. However, at the beginning of the pandemic when all restaurants were closed and those with COVID-19 had to rely on family members to bring their groceries, things began to change.
These days grocery stores and restaurants have some form of curbside, delivery, and online ordering format to help those affected get what they need without having to come in contact with others. The food industry has adapted beautifully to the needs of the pandemic and during this time, it is important that all companies look for ways they can adapt and expand their business intelligently.
Offer Certain Discounts
One of the best marketing tools a manager can have these days is their ability to provide discounts to essential workers and those that are on the front line of the pandemic. Teachers, healthcare workers, and a variety of other individuals have been available throughout the pandemic working diligently to ensure the rest of us are taken care of and it is important for businesses to try to give back. Offer something simple such as a 10% discount or a free item. It does not take a big thing to show you care. Those vital individuals will appreciate it and your customers will embrace you as a caring business.
The pandemic is not showing signs of slowing down and it is important that we all do our part to ensure businesses prosper during these confusing times. Managers in every company have the power to watch their business and employees grow if they use these tips to make it happen.