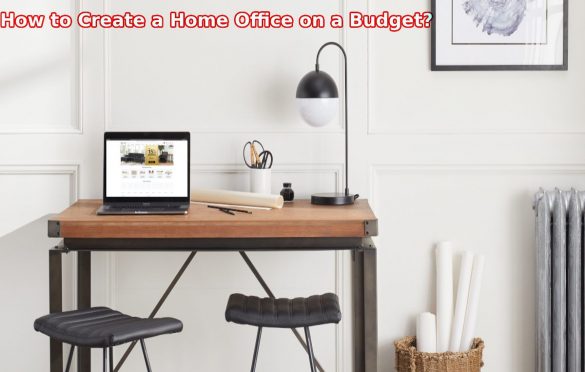 How to Create a Home Office on a Budget?
2020 was the year of working at home, but 2021 has seen this professional choice solidified for many. Having proved to doubtful bosses the ability to be productive without leaving the house has seen more people working from their own houses rather than full-time in an office than ever. But anyone who has done more than an hour working from an uncomfortable dining room chair or perched on the end of a sofa knows that having a proper home office is always favourable. Thankfully, there are ways that you can make a proper working space in your home without breaking the bank – and this guide has you covered!
Utilise Wall Space Smartly
Don't focus just on desk space – your walls can be hugely valuable too. A big planner helps map out your week/month/year ahead at a glance and inspirational quotes can give a dose of motivation on difficult days. Purchasing picture rails by Picture Hanging Systems provides creative ways to hang posters, prints and other items without always having to drill holes. Hang small crates and hooks and don't be limited by just considering flat paper items. The Ikea Skadis pegboard is a low-cost favourite amongst homeworkers for clever hanging storage!
Convert a Cupboard
There's no need to invest in an expensive extension to your home if you don't have a spare room to make an office – instead, why not convert a cupboard? Micro home offices can be created by fitting a desk and chair with shelves above into a cupboard or sideboard; giving the ideal small working space for a laptop and computer set-up that can be shut away at the end of the day.
You'll find lots of inspiration for micro home offices online and if the materials are sourced second-hand from the likes of Facebook Marketplace, Gumtree, and eBay, they can be made very cheaply.
Zone off an Office
If you really don't have a spare space for your home office and it needs to sit within another room, zoning it off can help separate it out. Find a second-hand or vintage room divider online or in an antique store and cover over the desk and working environment when you want to fade it away. Having this in place when you're hard at work can also help prevent distractions and focus you on the professional task at hand.
Decorate with Spare Supplies
It's often surprising how many of us have half a tub of paint or a spare roll of wallpaper in the cupboard and using this to decorate or refresh your home office can really make the place feel as new. You won't be spending any money as you already have the supplies, and in using them to their full potential rather than throwing them away you'll be increasing the value of the money you spent initially.
Fake it with a Videocall Backdrop
Simply have no way of making your home office look smart or glamorous on video calls? No problem: fake it! The likes of Zoom, Microsoft Teams, and other business videoconferencing facilities all offer the ability to superimpose your video image onto a backdrop provided by an image; so scout out a photo of a home office or room you do like and set it as your background! Providing you don't move about too much there'll be no way for those interacting with you to know it's not your real scene.
Money spent well is a considerably better investment than money spent heavily and so your home office need not break the bank. Think outside of the box, claim what you can and make the space yours to be the most productive you can be.