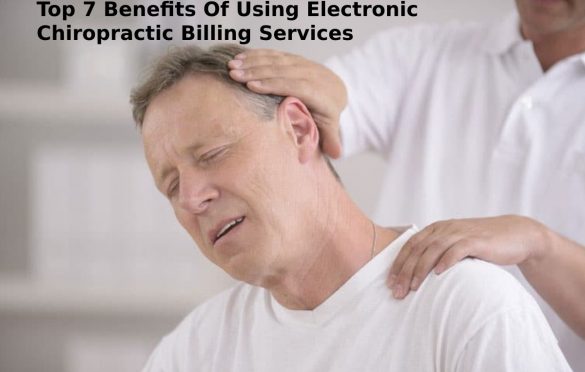 Top 7 Benefits Of Using Electronic Chiropractic Billing Services
Electronic Chiropractic Billing Services – There are a lot of moving parts when running a chiropractor clinic. This is especially true if there is more than one chiropractor working in the same office.
Handling billing, contacting insurance carriers, and managing schedules are just some paperwork that needs to be coordinated with a patient. On top of treating their ailments.
This is why many physicians are adopting electronic chiropractic billing services, as it allows them to focus on giving the best treatment to their patients. Continue reading the article below to learn more.
Improve Customer Experience
The main reason to use an electronic chiropractic billing service is to improve the customer experience. With an electronic chiropractic billing service, your patients can check in remotely and input their patient information, so you know you are getting accurate and up-to-date information.
Integrated Billing
With chiropractic billing services entering billing information is easier than ever. Manually inputting information is unnecessary as the software can automatically retrieve the patient's insurance information and insert it into the patient report. You can also set up monthly payments for repeat patients, so you don't have to continuously input the same payment information.
Easily Communicate With Clearing House
Previously, Contacting the clearinghouse was a multi-step process, but with electronic chiropractic billing services, it is all done in the same software. That can help you avoid typos and miscommunication when transferring data between two software.
Makes Scheduling a Breeze
This is especially beneficial if you have multiple chiropractors in your office, as managing their patients' schedules can quickly get confusing. With electronic chiropractic billing services, your chiropractors can easily schedule and reschedule appointments and, at a glance, track their schedule on their mobile devices. Additionally, you can send appointment reminders via text, greatly reducing patient no-shows and improving office efficiency.
Up To Date Inventory
Understanding your current inventory situation is crucial in running a chiropractic clinic. The last thing you want is to be unequipped to handle a patient's needs. With this software, you can track all the tools you use throughout the day so you understand what stocks you need to resupply.
Store and Access Patient Information
Being able to quickly access patient information is crucial in any medical office. However, now you no longer need bookshelves of folders and paperwork containing all your patient's information. It can all be stored digitally and retrieved by typing the patient's number into the search bar.
Create a Custom Security System
HIPAA compliance is important for any software used in a medical office. Not everyone is entitled to your patient information. With electronic chiropractic billing services
You can create a custom security system that allows you to grant users permission to access certain files. This helps you protect your patients and information, and yourself from lawsuits.
Electronic Chiropractic Billing Services Lead To An Efficient Office
These are only a fraction of the benefits that a chiropractic billing service can offer your office. If you are looking for ways to reduce and improve efficiency in your chiropractic clinic, you should consider it.