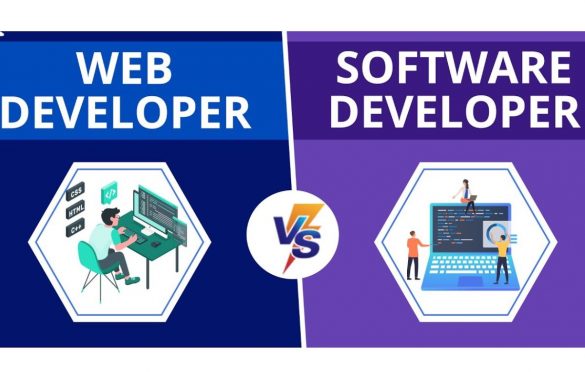 Full Stack Developer Vs Software Engineer: Which One To Choose?
Full Stack Developer Vs Software Engineer – Do you aspire to become a full-stack developer and join talent networks such as Adeva? Alternatively, do you have an interest in the engineering of software programs? You can be getting the two terms mixed up in your head, but you shouldn't be worried because, in continuation, we will explain it all to you.
What does a Software Engineer do?
These experts are the creative geniuses who are responsible for the development of many types of computer applications. While some developers concentrate on a single piece of software or a particular application, others may build enormous networks or foundational systems that activate and fuel other applications.
Software engineers supervise the construction of the software's code, which is where the majority of the actual creation of the software takes place.
It's the responsibility of a developer, regardless of the company for which they work, to analyze the needs of the end users and then to design, create, and develop computer programs that work on solving a problem, providing entertainment, or simply making the lives of the target audience easier.
What software engineers should do is maintain a very healthy balance of soft and hard skills. This career does not require only having coding skills, but it also needs working with people who are not software engineers but perhaps they are the founders of that project.
Advantages of Working as a Software Engineer
Software engineering necessitates familiarity with a variety of programming languages and databases. Programming needs rethinking concepts, learning new ones, and developing the capacity to perceive the world through a different set of eyes.
When you are a software engineer, you can develop your creativity in order to solve problems. Creativity can be defined as the capacity to create novel solutions to a wide variety of issues; more specifically, it is a method for coming up with and putting new ideas into action.
One of the most necessary talents to acquire in order to learn how to design software is the ability to become creative and find solutions to issues. It is feasible to produce innovative ideas that can accomplish what you want to do through the use of programming if you have flexible thoughts.
What does a Full-Stack Developer do?
The full stack developer's job is to keep websites up and running well while also creating back-end applications. In addition, they are capable of working with a variety of operating systems and coding dialects.
Full stack developers create applications and websites for business, ensuring that they have a good user experience and an understanding of how servers and data storage work.
Full stack developers are professionals who possess a wide range of IT abilities. More specifically, it's a hybrid profile, multiskill capable of performing in both the front and back end of web development. They are equipped with the expertise and tools necessary to tackle each stage in building web portals, making them a vital part of the process.
Advantages of Working as a Full Stack Developer
Full stack development is an excellent career choice that both men and women should seriously consider pursuing for a number of compelling reasons.
Some advantages include the opportunity to work remotely for businesses based in other countries, the flexibility to balance your personal and professional responsibilities, and the possibility of having options for available professional advancement.
Concerned with finding solutions, a full-stack developer works to address the challenges that face modern society. Because of this, job prospects in various fields, and now there are more openings than qualified programmers. Thus the labor market is saturated.
A considerable advantage of working in this field is that given that all businesses nowadays are dependent on software in some capacity, a full stack developer is in high demand across all sectors, including banking, online retail, etc.
It is a diverse career with many options from which one can choose.
Which one to Choose?
It will be challenging to decide which career paths to follow. Keep in mind, though, that each of these is an exciting, high-paying employment option. In addition to software engineers, there is a significant demand for full-stack developers to work on complex projects.
It is necessary to examine their respective areas of interest to choose between the two options. What is it that piques your interest? Or are we talking about websites? If you are a full-stack developer, you will be able to create potent web applications.
On the other hand, if you are a software engineer, you can create complex programs. Always choose according to the goals you want to accomplish. You can always switch careers though.
You can become a great full-stack developer or software engineer in a few months if you dedicate yourself to the learning process and motivate yourself to do it.