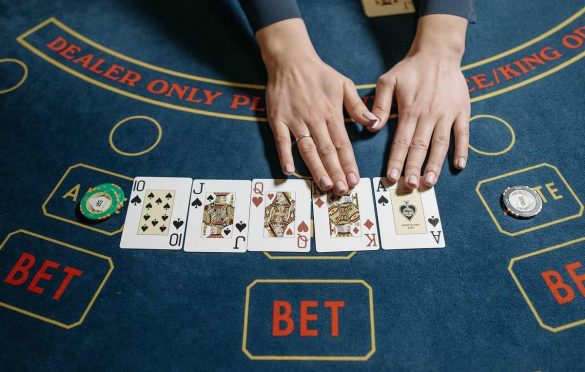 How Streaming is Changing the iGaming Industry?
How Streaming is Changing the iGaming Industry? – The innovation in recent times known as iGaming has seen a lot of interesting improvements and an increased range of audiences because of the incorporation of live streaming. Players can now show large audiences their gameplay in real-time, play with other players like in the live blackjack games, and beginners can learn and gain new experiences before playing physically. As streaming is increasing in the iGaming industry, players are now convinced that there is authenticity and transparency in the games, and they are now more confident while playing.
All online betting on the results of events, games, or sporting contests is referred to as "iGaming," which encompasses all forms of online gambling. First introduced in 1994 by Microgaming, the iGaming industry did not see a lot of improvements when it first came to light, but in the later years witnessed significant growth.
There were improvements in both the business areas and areas that concerned regulations. Then the first online jackpot was released in 1998. So far, the iGaming scene has seen the development of various platforms with updated regulations. There are numerous iGaming centers around the globe, with Gibraltar, the UK, and Malta being the most well-known.
Streaming has Revolutionized iGaming
Streaming, though, has impacted and is reshaping the iGaming scene in many ways with it possible to argue that it has had the most profound impact of any change that has been experienced across the entire industry. It has compelled the gambling industry to keep up with technology in exchange for staying relevant in the gaming business. Live casinos with real-time dealers have helped the majority of service providers stay current in a highly competitive industry.
Innovations to the Internet and New Games
With faster internet connections like the newly introduced Fifth-Generation network (5G), casinos can now provide faster and hitch-free streaming in real time. Faster internet connections will help players stay in the game; unlike losing all their money when they are suddenly disconnected from a game lobby due to slow internet, and enable them to get information faster from the live dealers as the game progresses.
In looking at how streaming has influenced the iGaming industry, the development and creation of new live casino games should not be overlooked. It is now possible for players to play roulette live, blackjack live, and other live casino games. These games let you connect with real dealers and other players since they transmit their actions live to you. There is really nothing special about live casino games, as it has the same rules as your normal games. The only significant difference is that players can opt for the authentic experience of the game from the comfort of their homes.
New Ways to Market Games
Another way that streaming has affected the iGaming industry is in the increase in the use of streaming platforms for casino game promotions. This practice has enabled many online casino developers to promote their latest slot releases.
Developers partner with streaming platforms and give them the authority to stream their games before their initial release, to garner early fans and increase enlightenment on the game. Players who are interested in a game will now know what to expect when the game is released by seeing it on a streaming platform. Also, as the streamer is playing, enjoying, and benefiting from the games, people will be more encouraged to do so also.
Looking further into live streaming and its impact on the iGaming industry, players are given more opportunities for feedback which will then see to the improvement of the game and subsequent games by the developers. In designing the game, developers will be inclined to consider the opinions of players as they create and develop the features, or as they correct errors in already created games. Also due to this increase in the level of communication and feedback, players are now more open to advice and guidance in playing the various online casino games.
Conclusion
These are some of the ways streaming is changing the iGaming industry. Some of the popular online casino games that can be played live through streaming include: live poker, live blackjack, live baccarat, live roulette, and so on, creating a realistic experience. Online streaming will expand as the years go by, and casino owners will start utilizing streaming even more to interact with and attract new players.
As technology is improving with new innovations being brought into the light, streaming in online casino games will only get better with new upgrades.