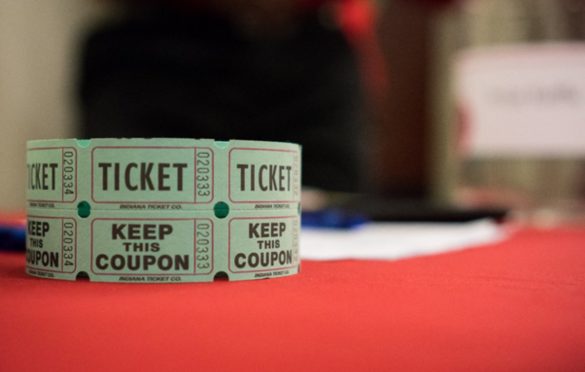 How to Run a Legal Raffle or Lottery
Have you ever wondered about how to run a legal raffle or a lottery? If running a raffle or lottery is something that you have been considering, you must ensure you first understand the legalities of doing so. Indeed, running raffles and lotteries can actually come with a surprising number of legal requirements that you must adhere to – and today, this is what we'll be considering!
So, without further ado, let's consider the legalities of running a raffle or lottery. This will help you make the most of your efforts so you can optimise your raffle and ensure it's fair and fun for everyone! Don't end up in front of the crown courts for lottery-related crimes; make sure your event is run legally instead!
What You Need to Know About How to Run a Legal Raffle!
Running a raffle comes with certain legal requirements that must be adhered to. Today, we've summarised a few of these legal requirements as follows to help you make the most of running your raffle or lottery.
#1 Gaming License
First of all, before you can begin running a raffle or lottery, it's crucial you have a gaming license. Indeed, a gaming license is required to hold a raffle or lottery. Lottery betting providers like Lottoland are legally licensed and have ensured they have the correct paperwork to enable them to hold raffles and lotteries legally. Attempting to hold a raffle or lottery without these gaming licenses could, as such, be breaking the law.
Whether you're considering buying online raffle tickets or running your own lottery, it's hence crucial that you've checked that you've got the correct gaming licenses.
With that being said, there are two loopholes whereby you won't necessarily require a gaming license to run a legal raffle or lottery. Firstly, this occurs if your lottery is an "incidental lottery" that's held at an event. Meanwhile, this requirement also lapses if you are holding a private lottery, which encompasses private-society lotteries, work lotteries, and residents' lotteries
#2 There Must Always be a Guaranteed Jackpot Winner
For legal raffles, the requirements are that there must always be a guaranteed jackpot winner for the top prize. To this end, it would be illegal for your raffle or lottery to end without giving out the jackpot prize. What's more, your raffle or lottery should be limited to certain time constraints to ensure that participants know when the raffle or lottery will end.
#3 All Lottery and Raffle Draws Must be Witnessed
For all legal raffle and lottery draws, it's a legal requirement that you witness the draw and record immediately the result of the draw. This is required to ensure that the raffle or lottery has been carried out fairly and legally, and the winner has been picked purely by chance.
#4 All Valid Tickets Must be Included in the Draw
When carrying out a lottery, it's imperative that you include every valid ticket in the final draw. Indeed, while the law doesn't require that invalid tickets or tickets that haven't been paid for are included, it is a legal requirement for you to include any valid tickets without fail. These should all be present at the time of the draw, and the draw should then be made following random selection methods to ensure that it's meeting all legal requirements.
#5 Announcing Winners Needs to be Done with Privacy Considerations
A highly important point that we need to raise on this list of legalities for running a legal raffle or lottery is the importance of handling participants' data carefully. Indeed, people engaging with your raffle or lottery have rights to their own personal data, and to this end, it's crucial you keep this in mind while running your lottery. As a lottery or raffle participant, considering this may also help you protect your own data privacy.
All winners of a lottery or raffle must be contacted within seven days of the prize draw being carried out, and the lottery provider legally needs to make efforts to ensure that winning ticket holders receive their price.
Furthermore, lottery or raffle runners cannot make winners' names public unless the winner has given consent for this; often, this consent will be given at the time of purchasing a ticket to the raffle or lottery, but it can also be requested after the winner's name has been drawn. However, the winner has no obligation after the raffle to give permission for their name to be shared.
Conclusion
Running a raffle or a lottery can be incredibly exciting. However, it's crucial you take some time to consider the different steps you could take, and always make sure these are completely legal! Fortunately, we've listed some of the most pressing legalities for how to run a legal raffle. What's more, these will also apply to those participating in raffles, too – making it something absolutely worth considering!