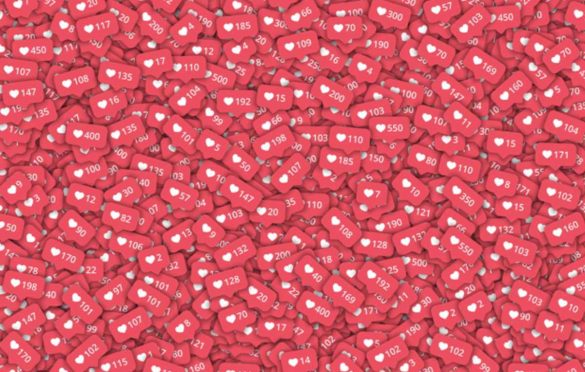 Why Big Brands Love Instagram Social Media Influencers
Instagram– Modern marketing strategies are transforming businesses into more effective and measurable organizations.
As a result, they are increasing the effectiveness of their campaigns and messages and increasing brand awareness.
Influencer marketing, which involves partnering with social media influencers, has been a huge success. And as more users continue to get active on social media, it's all about getting as many new Instagram followers as possible.
A celebrity of today is someone who is talented at creating interesting YouTube content and social media content that reflects a particular audience with similar characteristics, lifestyles, tastes, and preferences as the celebrity.
Brands are increasingly collaborating with influencers these days in order to connect with their followers and humanize their commercial messages, especially since these profiles attract hundreds of thousands, if not millions, of followers.
Throughout the following article, we will help you with answering the questions of why big brands love social media influencers.
1. To Establish Trust with Customers
One of the most important reasons to work with top fashion influencers is to build trust with the target audience after a brand has been recognized and ranked in the marketing.
As a result of good sponsorships by social media influencers, your brand is more trusted. Consumers can establish strong relationships with brands.
2. An Effective Way to Reach A New Market
Working with influencers is a great way to create new ideal customers. You should expect that explaining why your brand is the best match for the influencer's audience may take more effort on your end.
They have spent a lot of time and energy building up their audience, so they are often protective of it.
It is important to partner with influencers to create a solid campaign plan in order to reach a new market.
3. Optimum Marketing Strategy
Marketing slogans are not made and promoted through multiple platforms, nor do marketers invest a large amount of money in advertisements.
As time has gone by, advertising has become more sophisticated. Today, marketers are not spending resources advertising their brands.
But all they do is promote their services to a new and dedicated audience by working with a top fashion influencer.
Because of this, big brands hire social media influencers to market their products globally to new and large audiences.
4. A Way to Boost Brand Reliability
In order to get closer to their consumers, big brands must interact with them more often. Brands that have a powerful voice with a wide audience will humanize their brands.
With influencer marketing, you can reach new audiences that may not be familiar with it.
They will be more willing to learn more about you or your company after hearing about you from someone they trust.
5. Creating Leads
Additionally, influencer marketing can increase your lead generation and customer retention. A nurturing campaign, according to what you sell, may be most effective in strengthening your brand's affinity with influencers' followers. Your online store can also be referred to directly by sending them to the page.
When focusing on generating leads through your Instagram account, be sure to use a URL that is sending users to a specific landing page, or a solution like LinkTree, which can offer them a few different options depending on what they are looking to accomplish.
How to Grow Your Reach and Audience on Instagram
It is here to stay, and in the years to come, influencer marketing will only thrive. Regardless of the goals of e-commerce brands, collaborating with influencers can be helpful.
By partnering with influencers, you can boost followers, sales, and brand awareness. You should start working on your influencer strategy today no matter what.
To learn more about what's working best for big name brands and influencers on social media, be sure to read through this user growth reference guide and to start implementing these recommended tips today. The earlier these methods are put into place, the more growth and user engagement you will start to see in the coming days, weeks and months.