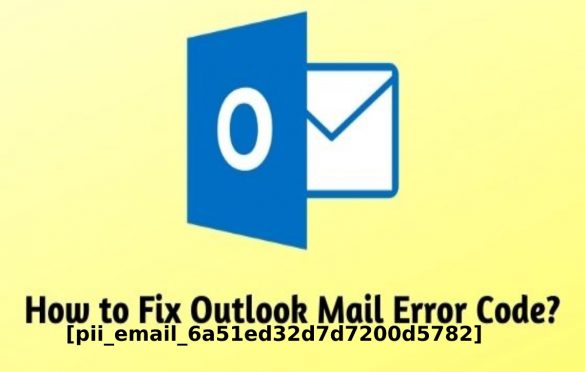 Fix [pii_email_6a51ed32d7d7200d5782] Error Code in Outlook Mail
pii_email_6a51ed32d7d7200d5782 – Those who use Outlook as their email client may encounter the error code [pii_email_6a51ed32d7d7200d5782] on their system at least once. Here we seek to eliminate or correct the error so that Microsoft Outlook can run smoothly.
What is the Error Code [pii_email_6a51ed32d7d7200d5782]?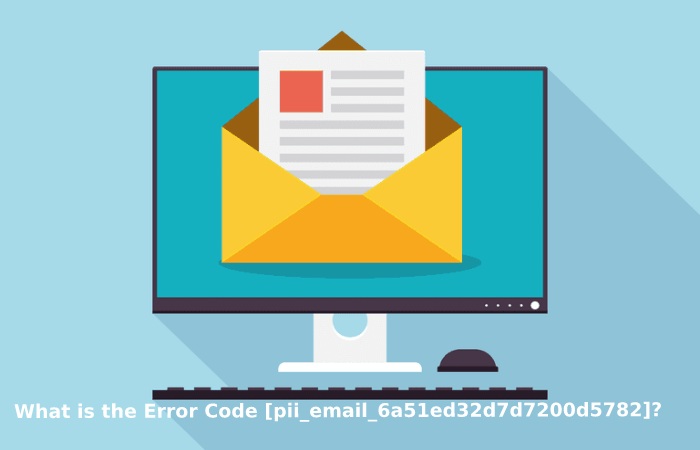 The [pii_email_6a51ed32d7d7200d5782]error is a standard error that can appear if you are using multiple email accounts with the Outlook email client.
As Outlook offers us to add multiple email accounts, be it a personal or business account, users add numerous accounts within the email client. But this can sometimes cause problems. Yes, the [pii_email_6a51ed32d7d7200d5782] error also occurs for the same reason.
After adding multiple accounts to Outlook, the email client tries to synchronize and retrieve content from the server using a single mechanism. But in some cases, these numerous syncs can confuse, resulting in the error [pii_email_6a51ed32d7d7200d5782].
How to Fix the Error [pii_email_6a51ed32d7d7200d5782]?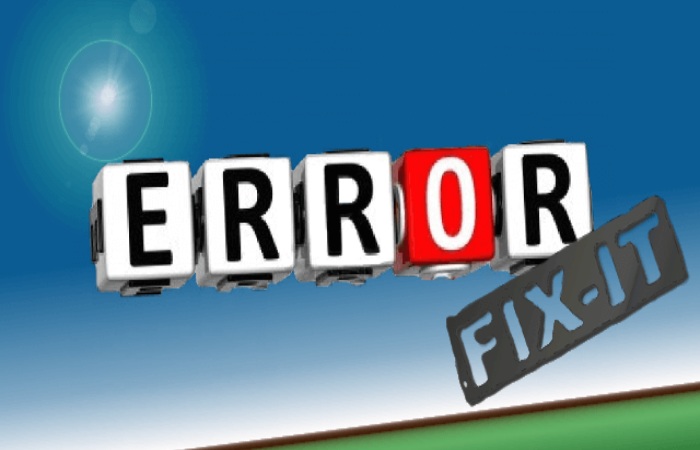 Solution 1: Restart the PC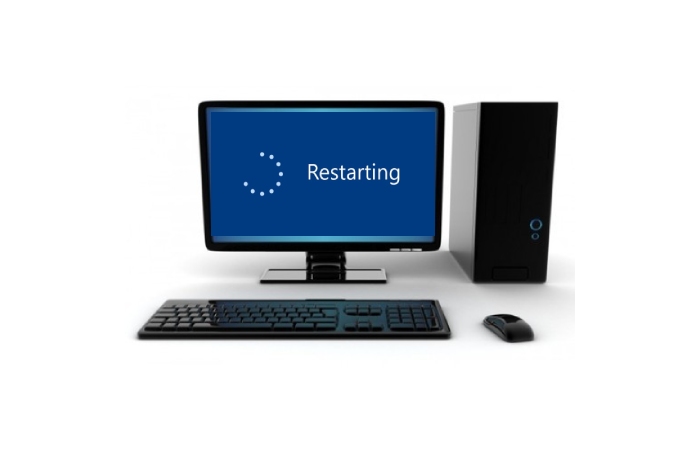 The first step is to reboot the system for quick and easy control. If the problem is not resolved, continue to the next solution.
Solution 2: Sign out of All Accounts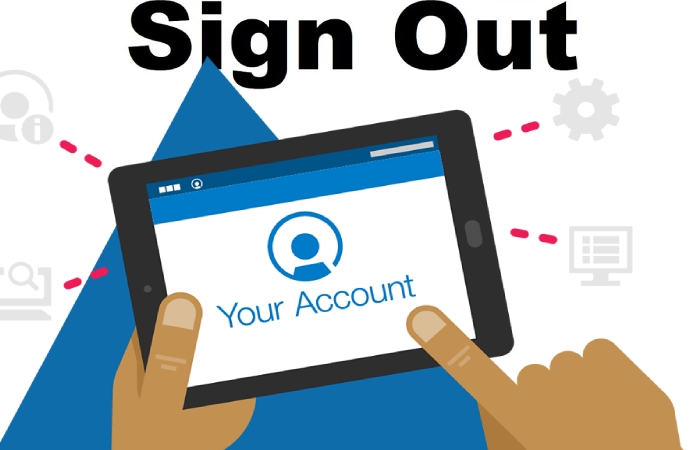 The next step is to log out of all Microsoft Outlook accounts and log in with two email accounts. And check if the problem has been solved. If the error disappears, you can add the remaining charges.
But still I get the error pii_email_6a51ed32d7d7200d5782, then go to the next solution.
Solution 3: Clear the Cache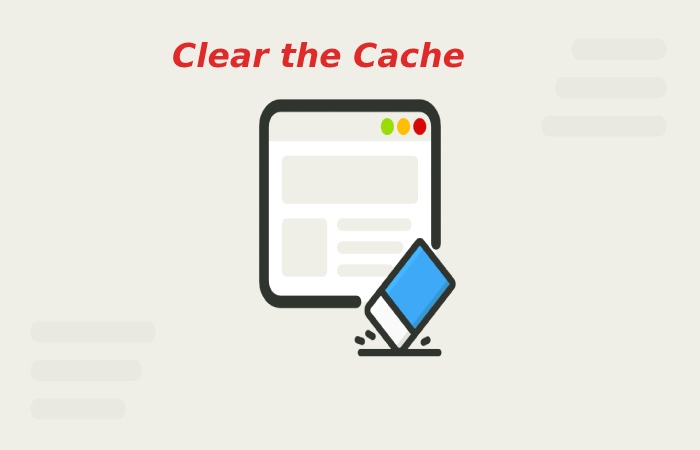 First, log out of all accounts as shown above. Once you have successfully logged out, clear the cache.
To clear the cache, follow the steps.
Step 1: Tap the Start key on your window.
2 Step: In the search bar, type "Disk Cleanup."
Step 3: Once the Disk Cleanup utility opens, select drive C and click OK.
4 Step: Now, you can see a control element. In the list, check Temporary files.
Step 5: Now click OK, and your system cache will clear.
6 Step: Restart the PC.
After the PC starts up, try adding the emails one by one. Most likely, the problem will not arise.
In rare cases, the problem may persist. In this case, we endorse that you reinstall Outlook on the PC.
Even after responsibility all the troubleshooting fixes, you get the same pii_email_6a51ed32d7d7200d5782 error. The remaining solution is to contact the official Microsoft support team.
In addition to all the above points, make sure that you are not using any pirated version of Outlook on your PC. Always use original software.
Conclusion
The above steps will fix the error code pii_email_6a51ed32d7d7200d5782 in the mail. Still not resolved, contact Microsoft support for further instructions.
Related Articles
Solve [pii_email_8649d9374a85bf89303d] Error Code
Microsoft Outlook [pii_email_96a71d706ac0e355e34a] Error Code Solved
How to Solve [pii_email_ef8d2bce709a0015a56c] Error Code?
Related Searches to [pii_email_6a51ed32d7d7200d5782]
[pii_email_29ef97ea262ffa41a46d]
[pii_email_b10021fffd36b6c57aff]
[pii_email_5439177ede8301c50c44]
[pii_pn_a309755e60e68aed]
[pii_pn_26d6c808c4940f5a]
[pii_pn_0669a9585e8a24e7]
[pii_pn_653de77147bbb3ca]
[pii_pn_707b7afb0626194d]
[pii_pn_4b66a60bd366438b]
[pii_email_b0fbd7297cf845b1c4bf]
[pii_pn_314ca699b48691c0]
[pii_pn_73da4a4f9ab02445]
[pii_pn_45c1f34aafe1f4e5]
[pii_pn_4fa557cca14363ec]
[pii_pn_9b72d852fa803cbb]
[pii_email_95e3d95939b7c086c3ab]
[pii_email_6db62fb3f1aa83bd2e0a]
[pii_pn_fed9af3a34e608d7]
[pii_email_6c3c9eb79813fef1a477]
[pii_email_9848f1804272c9b4eaf4]
[pii_passport_a992764331125c0c]
[pii_email_1d0a7b8b7bc517bcc729]
[pii_email_57bde08c1ab8c5c265e8]
[pii_email_fbfd5d78693fd0b03741]
[pii_email_7cc4c1036b3de58e1c72]
[pii_email_7c87eed8cbd58f104f77]
[pii_email_4984542b4c220d44b31c]
[pii_email_2c1d1032d0ede2b268fb]
[pii_pn_f5fa4f653e00dcc2]
[pii_pn_d590168babd433c4]
[pii_pn_a9adab9b6180d52a]
[pii_pn_32802a5390ae8401]
[pii_pn_7bc0d61b2e1958d8]
[pii_pn_2b8de6b9b7c5eea9]
[pii_pn_ad644b30cce51795]
[pii_pn_08f3ddc2d7cf1ec2]
[pii_pn_3140156007d7389b]
[pii_pn_a04eabccc5725f18]
[pii_pn_55abf36f4b5eb6ae]
[pii_pn_52a10dc85be334b8]
[pii_pn_2509af4a9b87e383]
[pii_pn_1f2ef647dfc7cffb]
[pii_pn_5a15118b33b0dbd8]
[pii_pn_c53a2a9801f35166]
[pii_pn_3dbbfd84d3fb5209]
[pii_pn_9c7369e47d474a9a]
[pii_email_d1fab81e01ca905c5a9d]
[pii_email_9086bb4df076fa685059]
[pii_pn_0d89ad7435fe8416]
[pii_pn_2121c48727e1abe0]
[pii_pn_e581c35a8f6077ca]
[pii_pn_98c0494326acbaa1]
[pii_email_173ad2f84e2639e6340c]
[pii_email_9fc19490c00e6cb8]
[pii_email_3389a61d9b0fd4e52d8b]
[pii_pn_8c2d54b8c91a94b2]
[pii_pn_1b926b19644f376d]
[pii_pn_a0f07b88d1277457]
[pii_pn_b2d2c67f64be2120]
[pii_pn_88b5933c0f037b67]
[pii_pn_d24a0e5b4d8fde7e]
[pii_pn_1d8ecf1ca42aeb64]
[pii_pn_137b46d99f6e3b7e]
[pii_pn_5cdb13d3c9fd1cd4]
[pii_pn_1a143d5f4d964b38]
[pii_pn_bb98bc47871c9db1]
[pii_pn_c713325e06041d45]
[pii_pn_c5ac2f172acd7566]
[pii_pn_1dd497d1477c548f]
[pii_pn_2cc2d138875c02cb]
[pii_pn_8a6797901a34da4b]
[pii_pn_8df5580d64b9b8df]
[pii_pn_aab0a4cfc9651b32]
[pii_passport_33b3056cab504fe8]
[pii_pn_bf07bbfaac680cba]
[pii_pn_a49fe5e3966684bc]
[pii_pn_10a082cf2b3442c0]
[pii_pn_a198f3837bbf01d1]
[pii_email_5377e1c5a7c4d80266c6]
[pii_email_97e3bde0a5154fd4979e]
[pii_email_f98693eed606f25b931c]
[pii_email_994e8cd1f4d963bade78]
[pii_pn_bbf3c425c3b96c88]
[pii_email_cf0a609c106086fdd63f]
[pii_pn_e1d60b79fb22a7b2]
[pii_email_cfd39ad171d9ad90f637]
[pii_email_e1c790d155bcbd739411]
[pii_pn_3f5795239d0e76f0]
[pii_email_35a145559dea09db]
[pii_pn_63e6fdeb76ad2546]
[pii_pn_2d896a8b5ac279e0]
[pii_passport_a68d0898d335cbb9]
[pii_pn_6f4c3c4b000cfda2]
[pii_pn_b176349a3bde5ff1]
[pii_pn_d8dc6600a51a7f9a]
[pii_pn_2692c957438c89c4]
[pii_pn_09e51c37b7e2fcde]
[pii_pn_fe1bcabb34d4917d]
[pii_pn_6734686cf2ceed85]
[pii_pn_6770c8a77e59f3d3]
pii_pn_6ffde466ec0676f5]
[pii_pn_bd3bea413d354d5a]
[pii_pn_3de9109dc9875378]
[pii_pn_dc541638722bfb39]
[pii_pn_f803c6d32f9f2eec]
[pii_pn_8aca02e7560dd8ef]
[pii_pn_de9b104b2d1d2ed4]
[pii_email_f32b5001fcc11fa0995a]
[pii_pn_678e2db0658439b1cccb]
[pii_email_37f47c404649338129d6]
[pii_pn_7cb487117f21abdb]
[pii_email_11fe1b3b7ddac37a081f]
[pii_email_654fbfc0ac64aec32e9c]
[pii_email_096d854470c8a6a62b16]
[pii_email_b47d29538f12c20da426]
[pii_email_7e710fffb86b8d1d9420]
[pii_email_e6af9796c02919183edc]
[pii_pn_e18c514f3fdea8f6]
[pii_email_1bc24f13e6217fe6e335]
wireclub chat
[pii_email_e5cd1a180e1ac67a7d0e]
[pii_email_e6685ca0de00abf1e4d5]
[pii_email_aef67573025b785e8ee2]
[pii_pn_f86b2fdecfe6b2e8]
[pii_email_e7ab94772079efbbcb25]
[pii_email_6b2e4eaa10dcedf5bd9f]
[pii_email_eb97127635be706b34a3]
[pii_email_cbd448bbd34c985e423c]
[pii_email_4bd3f6cbbb12ef19daea]
[pii_email_4a54df77285983c5da74]
[pii_email_be5f33dbc1906d2b5336]
[pii_email_fbfd5d78693fd0b03741]
[pii_email_cf3398746f8ffdfafc70]
[pii_pn_bb456fe8f133f213]
aol [pii_email_38c461df286a4e271053]
[pii_pn_fcb47cdbba6a0ef2]
[pii_email_47a736db4fdd0c9cb169]
[pii_pn_6b6b59839f3c9fb3]
[pii_email_1f31c35811d104595431]
[pii_pn_814c1d9f27d26acc]
[pii_pn_9682840a965f9321]
[pii_pn_52dba67008cf3877]
[pii_email_9adeb2eb81f173c673a5]
[pii_email_9adeb2eb81f173c673a5]
[pii_email_5b2bf020001f0bc2e4f3]
[pii_email_5b2bf020001f0bc2e4f3]
[pii_pn_db8b3567be830b8c]
[pii_email_e6d3ac3a524dcd3ff672]
[pii_pn_21b3e8d4b4164fdf]
[pii_email_6bd3ae413aab213c5e6c]
[pii_pn_9d178dc209555d35]
[pii_pn_f0f2923b73f7e2ee]
[pii_email_644531316089eb878549]
[pii_pn_1c80bfe9be3101b3]
[pii_email_2d113871790217b2253f]
[pii_email_07e5245661e6869f8bb4]
[pii_pn_fbc23dabc2c6559f]
[pii_email_5ea5904f0f81c6bf4718]
[pii_email_fe4b69e814da224331a5]
[pii_pn_3a79d618b50e0a19]
[pii_pn_3da1e9c44a9fc4c8]
[pii_email_ea7f2bf3c612a81d6e28]
[pii_email_fdddf7752edf0a2ec92e]
[pii_email_c9b5aec8e6ba05779455]
[pii_email_235e9b84d79a12476ad1]
[pii_email_32dbe586a362437df5b4]
[pii_email_8abbe0baf127444365e7]
[pii_email_019b690b20082ef76df5]
[pii_pn_e477bd9c6b78131e]
[pii_email_90ed722ef8a357c6c0aa]
[pii_pn_b2ab59f9caad0102]
[pii_email_d2004079e8eb882afcaa]
[pii_pn_af6c930f8fd2c0a8]
[pii_pn_c22d8a25434f0d28]
[pii_email_a7b223a8a98cc7888a0a]
[pii_pn_4b0d51a47d83e394]
[pii_email_bbc3ff95d349b30c2503]
[pii_pn_e783f921fe58992a]
[pii_email_f3e1c1a4c72c0521b558]
[pii_email_f3e1c1a4c72c0521b558]
[pii_email_af9655d452e4f8805ebf]
[pii_email_84e9c709276f599ab1e7]
[pii_email_728b405f3855592d09be]
[pii_email_05cd53e2945d61b0ba03]
[pii_pn_a82c4f4ae0997dc1]
[pii_pn_a0b42f56ec0c7e06]
[pii_email_c0872b2275c5451a2577]
[pii_pn_7f677e10c2f8d880]
[pii_email_4d38d057dfe87e05d53a]
[pii_email_fac20b28ca7fd86484f1]
[pii_email_844c7c48c40fcebbdbbb]
[pii_pn_d371bd30ad0a23c7]
[pii_pn_60bd665eea55fbf4]
[pii_email_4c910535350b5a41ee81]
[pii_email_a5e6d5396b5a104efdde]
[pii_email_05d95f9563d412a5e139]
[pii_pn_d283fdcd1d87b779]
[pii_pn_f9c73af0cb83cca6]
[pii_pn_f9c73af0cb83cca6]
[pii_pn_ebd5ba93a442b75d]
[pii_email_4dd09cddea0cd66b5592]
[pii_email_4dd09cddea0cd66b5592]
[pii_email_e1aa8f4deb45ecd93b2a]
[pii_email_e1aa8f4deb45ecd93b2a]
[pii_pn_80f8b66533f3a77b]
[pii_pn_cbb318834442e8ff]
[pii_email_7f36a8dafd1015f73635]
[pii_pn_42adfa766f7bdd9c]
[pii_pn_33aee503065c1a1a]
[pii_pn_1055c1c7cf7e6890]
[pii_email_077b56914bdda962cebc]
[pii_pn_2e2d42bbba09027d]
[pii_pn_2e2d42bbba09027d]
[pii_pn_e3e9e85a00a6a38d]
[pii_pn_ca85a97e5555da0e]
[pii_pn_b209a722890c220f]
[pii_pn_ca85a97e5555da0e]
[pii_email_ec4f22c28919a953e74e]
[pii_email_3ceeb7dd155a01a6455b]
[pii_email_1606b61a08e6a2cf4db9]
[pii_email_1606b61a08e6a2cf4db9]
[pii_pn_97888d410a70d3ef]
[pii_email_066f1e5f1e4576b47760]
[pii_email_316cb5e2e59f1ce78052]
[pii_email_8f9c4447709c40f01262]
[pii_pn_5a641fa082472745]
[pii_pn_32d55b07aa4abe60]
[pii_pn_32d55b07aa4abe60]
[pii_email_bc0906f15818797f9ace]
[pii_email_0cbbda68c705117dc84f]
[pii_email_d1bf0eeb6e123178a1f1]
[pii_pn_7d74eb513d926aa8]
[pii_pn_1fa1528654e58d29]
[pii_pn_846da2c76e58ee31]
[pii_pn_617def27abe1f938]
[pii_pn_904b32adccad434d]
[pii_email_6af0de65526427ab0ec0]
[pii_email_fe52fe092f156e585097]
[pii_pn_3cef480bd3c85edf]
[pii_pn_2a17248154187457]
[pii_pn_2a17248154187457]
[pii_email_b28bfce45495365ae254]
[pii_pn_7ad6309bc04a913d]
[pii_email_cb926d7a93773fcbba16]
[pii_email_8fac9ab2d973e77c2bb9]
[pii_pn_5fbdcc8d7a9929cc]
[pii_email_e80c99419553948887a9]
[pii_email_f92efdadbb8227595466]
[pii_pn_c3627d5187ebbe6e]
[pii_email_239c1f01a8558ebfa15f]
[pii_pn_ee3eb1ac4cc649ba]
[pii_pn_36ecdd0c39bf0091]
[pii_pn_65febac2d8ddd2b2]
[pii_email_387fb3a7cd2b118358b8]
[pii_pn_4699fefa588039e3]
[pii_email_cd4b80dbd951adb0d4dd]
[pii_pn_7bf9216892adce08]
[pii_pn_16a485e98ca294d8]
[pii_pn_1e89cd89c7a49d5e]
[pii_email_4f3366bf9387390a93b3]
[pii_email_027301e7af80ce24cbce]
[pii_email_89d6fa37d946a6dae75f]
[pii_email_e52fa7bb6627584ed378]
[pii_email_c742a940ba384394925d]
[pii_pn_1b0c13bb5f2d1ddc]
[pii_email_0d973a099d175674a5f4]
[pii_pn_318bb0ee769dadaa]
[pii_pn_369e94177fd8d0ce]
[pii_pn_ebc93b751e9c5a48]
[pii_email_9f2fe6037cc1578fa726]
[pii_pn_703ec235aa2e76dd]
[pii_pn_349995b63db816f3]
[pii_pn_809966c7b18d1b21]
[pii_pn_b793ebf92631f83b]
[pii_pn_b62cdc394482607a]
[pii_pn_57f400ea15a1a047]
[pii_email_852aaa38ea9052920d3d]
[pii_email_48506579338ff6e2ed96]
[pii_email_37544bf4d350a0915f54]
[pii_pn_cb8e0b045fedd8ef]
[pii_email_55810a31355821be5bfa]
[pii_email_ec0a6bfb762fe6da4a4a]
[pii_pn_c328e65b4f97e047]
[pii_email_d86d6cd30a0b6177]
[pii_email_aa02d98b14347bb4ffe7]
[pii_pn_ca84fe81644b3434]
[pii_pn_3fadc9c3d00f1812]
[pii_pn_1fd5e9fe194bbc58]
[pii_pn_1fd5e9fe194bbc58]
[pii_pn_3fca8fa4bda3bc82]
[pii_email_c7e98d1b06e1456b9308]
[pii_email_5c337b21d255f533]
[pii_email_c260d3556cd125cd]
[pii_email_5c337b21d255f533]
[pii_email_4510b7a5b38e0f5b6360]
[pii_pn_47e5cd0060839586]
[pii_pn_aa36b3db56b0e358]
[pii_pn_000fe795164a099a]
[pii_email_3dad33635e39566ee90e]
[pii_pn_ea08d92052460be3]
[pii_email_38ffbd187b08c6efb106]
[pii_pn_dc9a250bf179f940]
[pii_pn_ce389b1dc172d6a9]
[pii_pn_986443ecfe535e7a]
[pii_email_5439177ede8301c50c44]
[pii_email_acfbea1464775cbbb54e]
[pii_pn_acd811b31356eb0d]
[pii_pn_25d644204ef6b5f5]
[pii_email_24f00c945ef6c5c7b71a]
[pii_email_029231e8462fca76041e]
[pii_pn_56d087dda8eced78]
[pii_email_a4afd22dca99c2593bff]
[pii_email_a4afd22dca99c2593bff]
[pii_pn_902dbd6f36456962]
[pii_email_5df70dfa05d9b2c10f6d]
[pii_email_f6731d8d043454b40280]
[pii_email_ed091850a13867385bea]
[pii_email_ed091850a13867385bea]
[pii_email_f6731d8d043454b40280]
[pii_email_04b8a82e489233ceac97]
[pii_email_fd60354e4e8bc1cc1889]
[pii_email_8e90db124b2282f8e586]
[pii_pn_e71f349e18b84f6b]
[pii_pn_ca00bef2838f26db]
[pii_pn_97675e8289259f9e]
[pii_pn_00a8b0aba07eb904]
[pii_pn_420612bdadee06a9]
[pii_email_356435afca3bf570afae]
[pii_email_36513d782f033d9a8074]
[pii_email_36513d782f033d9a8074]
[pii_pn_166a73c44fdce872]
[pii_email_9ba94c086590853d8247]
[pii_pn_244bc87161c31f7a]
[pii_pn_2017910e521f45db]
[pii_pn_eb35460e9a703230]
[pii_pn_fbf7013aca7ac71e]
[pii_email_a427253221614b6547d5]
[pii_email_a427253221614b6547d5]
[pii_pn_2c7c0bfe74d1291c]
[pii_pn_53ffb0027ebf2618]
[pii_email_35800da0131beebe44e2]
[pii_pn_91aebdbab6ded964]
[pii_pn_24b99dfa9baf0eb9]
[pii_pn_2fc46c9c45da5c1d]
[pii_email_4963ef873adfeebdcd41]
[pii_email_4963ef873adfeebdcd41]
[pii_email_8079047078567379049d]
[pii_pn_eab77ad60da821c2]
[pii_pn_1bdcd1ccc7f76ea5]
[pii_pn_744663c8ae275323]
[pii_pn_f5b8a785bf0828b8]
[pii_email_9eb077cd7ed6c9d6]
[pii_email_1e18618a41a67e71]
[pii_pn_566389493ab1d6fe]
[pii_pn_f0b072c097f1af2d]
[pii_email_5d30e8f8a917731246da]
[pii_email_cf281617ee0a72140830]
[pii_pn_733391f79f8f068d]
[pii_pn_733391f79f8f068d]
[pii_pn_e9c68fda555ecea8]
[pii_email_eba7eaeb6d025a2475b2]
[pii_email_be2e2053115ed832a58c]
[pii_pn_479e1e90b04363b4]
[pii_pn_8977c6ca416b48c3]
[pii_pn_0853805813c4d783]
[pii_email_b20e4051e216164e9f64]
[pii_pn_321f5b65a65c700e]
[pii_pn_a5bf9abfa3899575]
[pii_pn_4f093c86df306190]
[pii_email_d6a09943977b247591d0]
[pii_email_d33478c08ac4f315923e]
[pii_email_a861e05f6b3ccd51b36b]
[pii_email_0c22eff7be8ab836]
[pii_pn_8c9685ae098b1a3b]
[pii_pn_c410f48d6e732e20]
[pii_email_b02030edf01c934e4ab8]
[pii_email_9e39a8e26f41659213e5]
[pii_pn_f89415bb5ede8387]
[pii_email_bdca3e2bf4d6e4f2]
[pii_pn_0dc0d48771610ec7]
[pii_pn_0dc0d48771610ec7]
[pii_pn_9caeab579a83172482bb]
[pii_email_7f145965968cae8c3f8f]
[pii_email_a09ae663ed64d4128110]
[pii_pn_9caeab579a83172482bb]
[pii_pn_ce82288450ae9e2c]
[pii_pn_64a8d02400ffb927]
[pii_pn_db5691889a02de8c]
[pii_pn_749ca35c4c933c61]
[pii_email_8c3a1dbcd266108ca561]
[pii_email_d06a06f7128f1537096f]
[pii_pn_0d87991d7322d7f5]
[pii_email_acd77492efc0a21025eb]
[pii_pn_8301aed80bdba4a9]
[pii_pn_d7e3dab450e23547]
[pii_pn_cd50c545fc7f0fc3]
[pii_pn_a160be24aba810a8]
[pii_email_a7b93224472ff079e7ed]
[pii_email_4d754ba459eda4988469]
[pii_email_e188285bdb71eb7570eb]
[pii_email_603d20f978fb1fc44cee]
[pii_email_4d754ba459eda4988469]
[pii_email_3a19ac5cc937023e1594]
[pii_email_4f6712d1890dbc4e1882]
[pii_pn_cbc6520bc37fff30]
[pii_email_7f9f1997bfc584879ed9]
[pii_pn_8e732a77bccfff7d]
[pii_email_c5b4711fb519dab7145a]
[pii_email_8ca2fcc022248175005f]
[pii_email_3dd76af4bcadd8ded428]
[pii_email_8ca2fcc022248175005f]
[pii_pn_1b6c9ed268f33e76]
[pii_pn_0c7017ac4b607ace]
[pii_email_3e331731f32d01da]
[pii_pn_8ebb549e8298e8eb]
[pii_pn_5e7a73e7f3b6da15]
[pii_pn_7ab0fe0cdf0912cb]
[pii_pn_3ac2d5347a3faa10]
[pii_email_2031b8aa05a3e0b21ffd]
[pii_email_33bcc5fa9284de56eb3d]
[pii_email_ba6dffecaf439976a7a6]
[pii_email_7d02305c6f5561c22040]
[pii_pn_5266b7b4ed226237]
[pii_pn_118b8cefd0470019]
[pii_pn_1a5e2b1639c01ac7]
[pii_pn_18d7c33fb9b99a45]
[pii_email_6a61216eeba5eea68c5f]
[pii_email_455c84e3d0d28c86418d]
[pii_email_455c84e3d0d28c86418d]
[pii_email_e00d6467f058527561c1]
[pii_pn_ec20fce7efe19d84]
[pii_pn_2a54dad015f90de3]
[pii_pn_60e4d438809a6643]
[pii_email_66bd628d1556c40d33a2]
[pii_email_6fc72bf13a443be37ab3]
[pii_email_76b1e82f53dea6fc1a63]
[pii_pn_f19656f7d9d7b688]
[pii_pn_df5fe2704c7c4a8e]
[pii_pn_e1b7229fc74d1510]
[pii_pn_292f40834a450b1f]
[pii_pn_3066a833fc5fc576]
[pii_pn_c14975759ee25d30]
[pii_pn_b7bcdeb4bc4564cd]
[pii_pn_219eb41ff763d8ce]
[pii_pn_9005186d0c1a5e9d]
[pii_pn_c8274023909cb046]
[pii_email_cd9d1a832f4f87eb8fd0]
[pii_email_84eb7572bd91baae7e9f]
[pii_email_bdf13af903a8f5707fb2]
[pii_email_7a9b597b28b77b176041]
[pii_pn_6a34cea4576dfd51]
[pii_pn_e3a8418c7b81a255]
[pii_pn_db4575cd1f53ef1e]
[pii_email_54e9fbe09b7fb034283a]
[pii_pn_43d650307e399213]
[pii_pn_faececc61bd4eb3d]
[pii_pn_36fef31d75bee1c3]
[pii_email_89fcbf1b8735e9871b3e]
[pii_email_61863906be5a2858c39f]
[pii_email_d200066ac79508d84263]
[pii_pn_fbf90949498dfaa0fb81]
[pii_pn_a4816374f5ebff3f]
[pii_pn_b77b5990edc6a694]
[pii_pn_6241688dfed365f5]
[pii_email_a8208a0ca3cf3e2ec08c]
[pii_email_2c5d108980d117c8ca52]
[pii_pn_2eb313dd43b999dc]
[pii_pn_78105cc3674a23cb]
[pii_pn_a2506567be093973]
[pii_pn_aee5f24f83303965]
[pii_pn_0bcaab4a3b2e0dee]
[pii_pn_0bcaab4a3b2e0dee]
[pii_pn_d5b1d2b9a0606689]
[pii_pn_c45ae310f8feabfc]
[pii_email_d6a2f430ccd80d85a9ec]
[pii_email_71e6bcfa8a2bee2aa151]
[pii_pn_a458b99c919a2f38]
[pii_pn_9c181c0f095f1991]
[pii_pn_c26674f3667af534]
[pii_pn_1d30feaba8a3f48c]
[pii_pn_79943c8903d896a4]
[pii_email_1d0a7b8b7bc517bcc729]
[pii_email_563b546bff1ca33d1e4b]
[pii_email_dbd9dd084703ead3b9cf]
[pii_pn_2cd1aed33e936b40]
[pii_passport_f71669a9d685e737]
[pii_pn_8f49a9045a0356f8]
[pii_passport_f71669a9d685e737]
[pii_pn_a780974511ae2535]
[pii_pn_2229cc0f9a99fa41]
[pii_pn_7c3eb28dccfe3c8d]
[pii_email_97b38d1154a6cd9f]
[pii_pn_092db766a2e87629]
[pii_pn_8c5ce9b4070e39c5]
[pii_pn_ebdb3508ada4b0d0]
[pii_pn_a31771fc0155589d]
[pii_pn_6a52426b74bdd8bc]
[pii_email_4984542b4c220d44b31c]
[pii_email_d0d08a0a2c938c627eab]
[pii_email_d0d08a0a2c938c627eab]
[pii_email_95fb429ddab3b9357c9f]
[pii_email_db2c9952c836324d9f95]
[pii_email_d4d3f5b9d7f3c8b22729]
[pii_email_80fb90b73f6b386e57ff]
[pii_email_081a2214d44147a79040]
[pii_email_80fb90b73f6b386e57ff]
[pii_email_8687a4272484d1d58edd]
[pii_email_123dd92c65546aac4234]
[pii_email_97745aae1b5bae8c4a85]
[pii_pn_4256d605502801a8]
[pii_email_38010b93e08d5235aa7e]
[pii_pn_060f4d2a52eaa092]
[pii_pn_7fb5559b9c741863]
[pii_pn_5ef01f1f4d68fc99]
[pii_pn_7192980238d52e17]
[pii_email_173ad2f84e2639e6340c]
[pii_pn_d83a0e9adc4a937f]
[pii_email_df96a4421ecae3ba]
[pii_email_58fffc10f1403c2bb372]
[pii_pn_f1e85c1e061f868515cc]
[pii_email_b1386059dca771da9fa6] inbox
[pii_email_324c18cf68c2c94e]
[pii_pn_52794aa0285c3e49]
[pii_pn_41ce79407a0e677a]
[pii_pn_52794aa0285c3e49]
[pii_pn_aa7cfaafb984157e]
[pii_pn_cb8c70354886a3cb]
[pii_pn_eef75f4d78ec416c]
[pii_email_03e55cc9614a67bd9222]
[pii_pn_1e8aff0538820848]
[pii_email_69faeae422d0daad]
[pii_pn_864a98c85dfca086]
[pii_pn_bc4bf49a1479bc51]
[pii_pn_1864d51823659981]
[pii_pn_289b7380a1a9780e]
[pii_pn_88982a84e9f9761a]
[pii_email_2db8c939254ae73a1f8c]
[pii_pn_5dda07c0c142a8c9]
[pii_pn_ba18f829cd7b4286]
[pii_pn_50a4f8610df7e893]
[pii_pn_a862f8ff13c197ae]
[pii_pn_1eebe9ef8e227143]
[pii_email_8e8bd8330c2cae1db5a9]
[pii_pn_c28e1ac6a32d518a]
[pii_pn_9f1f2c1afe71b45d]
[pii_pn_2345c18da6bcc512]
[pii_pn_c1612f5a1ad16bd6]
[pii_pn_0890850cc50225d7]
[pii_pn_a2390cb2ceceaf38]
[pii_pn_1528ba038239229d]
[pii_pn_40b210cb11ccfc96]
[pii_email_f239b12ffe04a6593173]
[pii_email_c31346fff2b6307b017b]
[pii_email_304b9b27d538415a4ade]
[pii_email_a080349f0bcab19e039e]
[pii_email_e9d48ac2533bded18981]
[pii_email_5a57052bde18587fcbf7]
[pii_pn_0dc0d48771610ec7]
[pii_pn_0dc0d48771610ec7]
[pii_email_4cd5e5926b87673794b3]
[pii_pn_67e03fe9b0ccb85a]
[pii_pn_48a6c2818beb0ecb]
[pii_email_8197c6d7fa641488f975]
[pii_pn_639e541c8e0caf17]
[pii_email_f25b7c2ce219e167e8f5]
[pii_email_7a7228a88a741f8f5da8]
[pii_pn_3f7c9d2a9ddbf662]
[pii_pn_a6780a217201de30]
[pii_pn_c423d49a7dd9ae17]
[pii_pn_96a5855cbd3ea9e6]
[pii_pn_863d34d2107dc50d]
[pii_pn_8577b24cb9aa4148]
[pii_pn_f528e0a5a6322f42]
[pii_pn_f18bae1ea991b34a]
[pii_email_1223c74eafcfe025733a]
[pii_email_31e7b199cdf0b1acf258]
[pii_email_2df4a0911c80aaae]
[pii_pn_b505fa9e103a139d]
[pii_pn_91811a1245b7fb24]
[pii_pn_6e07e90a9e8f9822]
[pii_pn_58537701248d020f]
[pii_pn_5ccf45d83b632da4]
[pii_pn_0f2046f265ba7cdd]
[pii_email_3d2e2c110b7431bd1d75]
[pii_email_f14e615268c14fcef7f4]
[pii_pn_69367cd874936764]
[pii_pn_53898aefd164fd69]
[pii_pn_efa46c73b35f3a3d]
[pii_pn_fba878e7ba11bbb5]
[pii_pn_71172f6ba31c6429]
[pii_email_876de65f7e7e1d39d832]
[pii_email_1d16063d386220896153]
[pii_email_1d16063d386220896153]
[pii_pn_396a3817e69d5eba]
[pii_pn_bdc26f1243f69bf0]
[pii_pn_396a3817e69d5eba]
[pii_pn_0d7d915be1e2d9ee]
[pii_pn_365735d52f7008bf]
[pii_pn_4e1153937e259c12]
[pii_pn_0c154a38e061e811]
[pii_email_ddb7b0ca0f8cb4d23f14]
[pii_email_947a8a5da595cf38a0e1]
[pii_email_f744b3ae828b2f819cbd]
[pii_email_519b1bf588cf9a3db179]
[pii_pn_712d13120a82b147]
[pii_pn_a5ab00a8c1ff6813]
[pii_pn_2ab2a4e913d4075c]
[pii_pn_6abe73c315430dcc]
[pii_pn_ae28406a8515c181]
[pii_pn_0f052fa7a5b75b78]
[pii_pn_38e07a573cc24c20]
[pii_pn_e7ae6d83e2fbe1b0]
[pii_pn_11b5ed2e8faa709e]
[pii_pn_2f5b9238ba834935]
[pii_email_e2ca7e089bf19e2c3995]