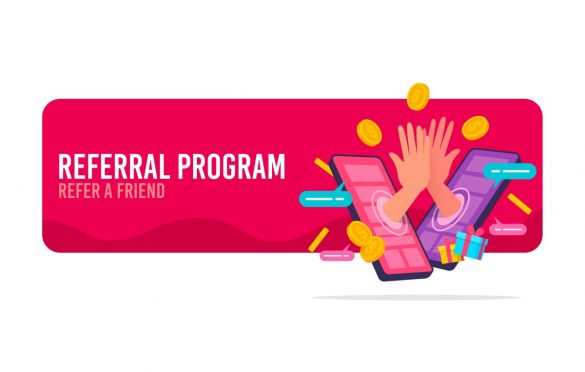 What are the Greatest Benefits of Creating a Referral Program?
Referral programs have been taking the marketing world by storm for years now (it is a long storm indeed). Corporations with a worldwide reach, medium-sized companies and small online businesses – entrepreneurship in all shapes and sizes benefit from running referral programs. Some of them have even created numerous programs over the course of years. Still, businesspeople and company representatives often ask "What's so special about referral programs?". We'll answer this question with a list of the greatest benefits a referral program could bring to the company.
What are Referral Programs?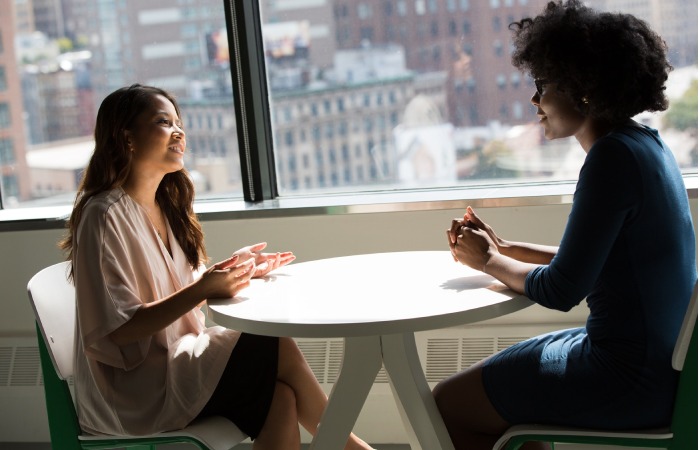 The definition of referral program is as simple as it gets – it's an arrangement between a company and its customers, in which they get rewarded for each new customer they'll bring.
To make it measurable and easy to track, each referral program participant (a.k.a. referrer) give a personal referral link. Then, they send the link to friends, family, coworkers etc. and if any of them would use the link to sign up or make a purchase, the credit (and with it a reward) goes to the referrer.
In most cases, the primary goal of a referral program is to acquire new customers. To prevent fraud (usually multiple or fake account creation), companies reward referrers only if a referee made a purchase. And to make a referral program even more appealing, they also offer rewards for new customers.
Types of Referral Programs
Referral programs in general can be divided into two categories – single-sided and double-sided.
In single-sided referral programs companies reward only existing customers who refer new ones – such an approach is usually cheaper for the program authors, but requires more work from the referrers.
Much more popular are double-sided referral programs, where both parties of the arrangement are to be rewarded. A referrer – for bringing new customers to the company, and a referee – e.g. for making a successful first purchase.
A referral program example: Airbnb
Airbnb provides a reward for each person, who convinces their friends or family to sign up for the service. Both referrers and referees can get in-app credit to spend on their airbnb stays and events.
The most important condition of a program is that the referrer would get a reward only after the referee completes their first journey. The same goes for the referee, which works great for AirBnb, because it encourages people to plan the next trip right after the first one.
The Greatest Benefits of Creating a Referral Program
There are tons of reasons to implement a referral program in your company. I've chosen three greatest to show you how you and your company can benefit from a referral program.
Low CAC – Customer Acquisition Cost is getting higher with each month, especially when it comes to social media ads or display ads. No wonder companies went searching for something that could significantly lower the cost of acquiring new customers. Referral programs are doing just that! Since they rely so heavily on word of mouth marketing, their effectiveness in relation to money spent remains out of the world. Studies have shown that people are far more likely to believe their friends or family members, than ads seen on the web. One or two opinions from a person they trust are usually worth more than hundreds of dollars spent on promotion.
High LTV – the Lifetime Value of customers is one of the most crucial metrics in a long shot. It basically means how much money does the customer spend in a given store overall. There are tons of statistics showing that customers acquired through referral programs are much more loyal and eager to spend more (to be concrete: up to 25% more!).
Perfect for recognition – sometimes people just don't think of spreading the word about the service they use or product they bought – simply because they don't see the point – and if the similar topic won't come up in the conversation, they won't bother telling others (even if they're very happy with it!). A referral program sorts out this problem – it gives your existing customers a reason to keep your store or product (or your brand!) in mind. Knowing that casually including it in the conversion might get them a reward, they'll be much more incentivized to do so. And the more they talk about your company, the bigger chance to get some new customers!
How to Create a Referral Program?
Now off to create a referral program of yours! If you're new to the topic, there's no point in trying to do so yourself – there are plenty of referral program software, and each of them would make the job much easier for you and for all your employees. To start your own referral program, you should:
Set up a target for the program.
Choose rewards you'll use to reward referrers and referees.
Select a referral program software you'd use to pull off the program.
Assign all referral program related stuff to a concrete person to avoid misunderstandings and time waste.
For more detailed information, read this guide: How to create a referral program?