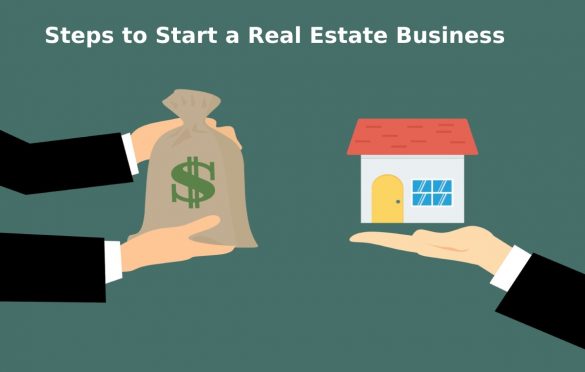 6 Steps to Start a Real Estate Business
Owning your own real estate business puts you in control of your career, as well as your time; However, like starting any business, the most challenging part is getting started, especially if you don't quite know how to begin. However, the following 6 expert-recommended steps to start a real estate business can help.
Decide on an Area of Expertise
There are various specialties in the real estate field; therefore, you will first need to decide on an area of expertise.
Which will help steer you towards the proper training and more.
That said, your choices of real estate businesses include land investments, commercial brokerage, or residential brokerage. However, you can dabble a little in each area as your skills and interests expand.
Research and Evaluate Your Field
As with any profession, you need thorough knowledge and understanding of your field to perform your best.
So you can bring in clients and continue to grow Therefore, hit the library for the latest print or audio books.
Regarding the real estate business, or you could also enroll in classes at your local college for help.
You should also seek the advice of industry leaders as much as possible, so you can learn the ins and outs and ups and downs of the business to better prepare.
Select Your A-Team
As a business owner, you will have plenty on your plate managing your company, so you should consider hiring.
A skilled team to assist you, which will help save time and stress.
Having a team also provides you with the combined experience of others throughout various fields.
Which will also come in handy when applying for loans.
When recruiting your personnel, ensure you choose the best talent for the position because it will reflect.
Your reputation as a business, which can gain or cost you clients and profits in the long run.
Once you have made your final selections, be sure to train the entire staff so that you are all on the same page.
Develop a Business Plan
Mapping out your business plan in writing makes you think long and hard on every detail of it. Which presents you with a clear objective of your vision that can then be used to help determine a budget and more.
Some information to include in your plan are your business and personal goals for starting the business.
Operations and management, financial analysis, and sales.
This is also a good time to consider what type of business you want to be, such as a sole proprietor, a limited liability partnership, etc.
Your business plan can be long or short but just be sure to create one for greater success.
In some instances, it can also be used as leverage.
Obtain the Required Business Licensing, Permissions, and Policies
Real estate licensing and registrations are mandatory for just about every state, so be sure to learn.
The specific requirements for your area to ensure you are compliant and avoid costly and frustrating setbacks and delays during your endeavor.
Market and Expand
Various reports show that many potential clients review a company's website before deciding to visit the establishment in person.
Therefore, work with a web designer to put up a comprehensive and easy-to-navigate website that helps make it easier.
for prospects to choose you over your competitors. Luckily, there are many great web designers to choose from.
Such as the best Miami web design company, that will be more than happy to create an awesome website for your business.
You should also consider incorporating real estate automation software, such as the program offered by DealMachine, to streamline many of your daily tasks, which helps make your job easier and frees up your schedule.