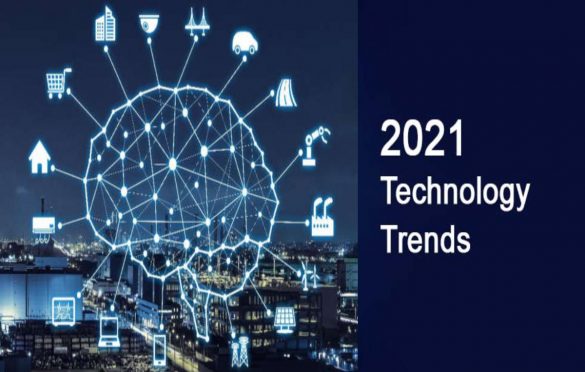 Technology Trends – 10 Key Technology Trends in 2021
Technology trends awareness as a skill refers to being mindful of the recently popular technology and readily accepted in the market or industry. It also encompasses one's ability to recognize and understand the usefulness of any such technology for the success of his business.
What's next for 2021? Here we tell you what the 10 technology trends that will play a leading role this year expect to be, in which there will be more digitization and a bit of boredom for so many screens.
10 Key Technology Trends in 2021
1. Cybersecurity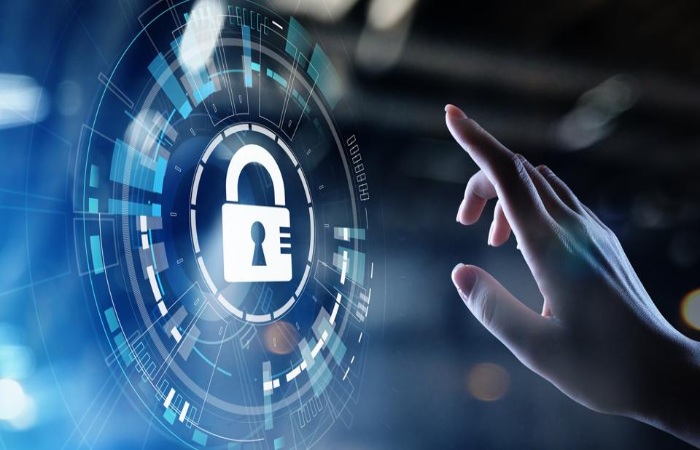 Now that work, school, entertainment, and access to information turn to the digital world, this point has become fundamental. "Hackers have exploited the pandemic to expand their business attack campaigns around the world," says Daniel Newman, Principal Analyst at Futurum Research.
It stands out that, only between January and April 2020, attacks on banks increased by 238% and by 600% on servers in the cloud. "It is imperative that companies harden their systems, improve their cybersecurity strategies and expand them to home systems and remote work mobile devices," he says.
Last year, important verified Twitter accounts (including Elon Musk, Jeff Bezos, Barack Obama, Joe Biden, Kanye West, Apple) hack simultaneously. In them, tweets appeared inviting users to double their investments with cryptocurrencies: "You send the US $ 1,000, I put the US $ 2,000," said Bill Gates, for example. The link to these messages received contributions of more than $ 100,000.
According to Cybercrime Magazine, cybercrime expects to generate losses of up to $ 6 trillion globally in 2021 due to data damage and destruction. Theft of money, intellectual property, personal and financial information, and misuse of public funds, reputational damage, and so on. "If measured as a nation, cybercrime would be the third-largest economy after the United States or China," he says.
2. Artificial Intelligence
Bernard Marr, "Big Data guru" and author of books such as The Intelligence Revolution:
Transforming Your Business With AI, assures that in 2021 artificial intelligence (AI) "will become a much more valuable tool. It helps us interpret and understand" a world in which the volume of data that we are collecting (on infection rates, the success of measures to prevent contagion, consumer behaviors, and even workers) does not stop increasing.
The connections found by these "self-learning algorithms" are beneficial for, for example, monitoring the capacity of public areas, knowing when specific resources are lacking in hospitals, and so on.
Alex Tsepko, CEO of Skylum, which develops AI photo editing software, highlights the potential of this technology to boost creativity in fields such as photography, music, film, graphic design, and marketing. In contrast, Anis Uzzaman, CEO of Pegasus Tech Ventures, highlights its importance in factories, where automation will continue to streamline processes.
Stormotion blog post is the best platform for content published on a blog. A blog can be a section of a website or a standalone website of its own.
3. 5G Connectivity
"Today, businesses cannot afford to be disconnected, and the deployment of 5G has become a vital part of the solution," says Newman, who explains that our dependence on cell phones, tablets, and other devices reaffirms the need to resort to this "multichannel highway."
For his part, Marr adds that 5G means that those services that require advanced technologies to operate. Virtual Reality and Augmented Reality or cloud-based gaming platforms, will become available at any time and place. Complex machine learning applications that work by accessing Big Data sources in real-time through automation may also benefit from this.
As occurs, for example, with the Norwegian fishmonger Salmar, which uses 5G to detect, through recognition algorithms, images. Which fish are over-or underfed to provide them with enough food automatically?
4. Digital Medicine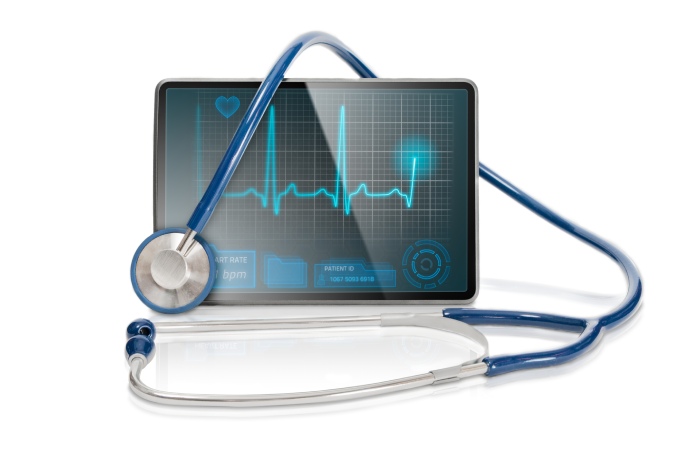 Currently, more and more doctors are treating patients through video chats, diagnosing with the help of AI, streamlining administrative work with software, and sending drugs with contactless delivery.
The research company Forrester Research indicates that this year around 138 million virtual visits to the doctor will be for mental health reasons (which it calls "the crisis in the shadow of the pandemic"), which is equivalent to 31% of all virtual consultations expected for 2021. He adds that companies that call their employees to return to the offices will become "health companies."
Because they will establish alliances with outpatient clinics, vendors of technology to check symptoms. And diagnostic tests to go your experience to the workplace and reduce the risk of contagion by Covid-19. This will reduce absenteeism from work but also the volume of visits to medical centers.
5. Expansion of Remote Work and Education
Newman warns that companies such as Google or Facebook will continue to enable remote work and those ventures. It felt comfortable with a more flexible modality, which in addition to being productive, implies lower operating costs.
In addition, he agrees with other experts that the remote workforce will continue to migrate from large cities to less populated and expensive ones, from which they can continue to operate remotely without problems.
In the educational field, digitization also plans to stay, at least half. After 190 countries closed schools sometime in 2020. Uzzaman says that many institutions will dictate a part of their curriculum online, even when everything returns to "normal." And the corporate pieces of training? They will likely follow this same line.
6. Revolution in the Cloud
Platforms in the cloud (as-a-service), says Marr, have not only been key to living and working in recent times. They have also made first-rate technology available to anyone. "Thanks to the cloud offerings of companies like Google, Microsoft, Amazon and a growing multitude of startups and companies, innovators in all areas. It can implement cutting-edge technology with little investment in tools, equipment or specialized personnel." Therefore, these types of companies expect to continue to prosper.
However, Gartner cautions that organizations need to put order indoors to align all their technology. Its report "Top Planned Technology Trends for 2021" indicates that companies should align their processes, software. And tools to avoid working based on "scraps" of technologies that are not optimized, connected. It is not clean or explicit. The objective will be to achieve a "hyper-automation" of tasks through the everyday use of technologies such as AI, ML, and Robotic Process Automation (RPA).
7. Augmented Reality and Virtual Reality
Both use glasses or hearing aids to project computer-generated images into the user's field of vision. With Augmented Reality (AR), what see becomes part of reality. While with Virtual Reality (VR), the person completely immerses in a virtual environment.
An increase in the use of technology experts in the educational field (to avoid the overcrowding of students in classrooms, for example). It also carries out medical check-ups and remote diagnoses. So that buyers can "try on" products without leaving their homes.
And even alert us in real-time when we pass through areas with a high risk of infection. Or when we touch our face without washing our hands.
Already in 2020, the growth of these technologies became evident. Remember the Augmented Reality concerts Scott Travis gave on Fortnite or The Weeknd on TikTok? If you missed them, click here and here to get an idea of what these experiences were like.
8. Blockchain and Cryptocurrencies
Three years ago, recalls Tsepko, a technology advisor for Forbes, there were lawsuits left. And right for blockchain startups, while investors like Warren Buffett viewed bitcoin as a "delusion."
Today, decentralized finance platforms can provide you with a full spectrum of financial services – ranging from trading, borrowing, lending, decentralized exchanges, asset management, and more.
Despite this, "recent years have been incredibly productive for these industries." A greater acceptance of them seems to open the doors for the future.
"The SEC (Securities and Exchange Commission) commissioner recently stated that innovation is welcome. That could tokenize publicly traded shares. This, in itself, is a leap forward," he says.
9. Delivery, Transport, and Care Without Contact
In 2020, drones used to disinfect public spaces in Spain, Indonesia, China, and other countries. Send medical supplies and Covid-19 test kits. And robots from companies like Nuro, Starship, and Serve took over the delivery of restaurants and other businesses.
This technology trends will continue to rise in 2021, not only in terms of use but also in listing the companies involved, says Marr. Robots will increase that will serve as a companion to people from the vulnerable population.
It will provide medical assistance to patients for whom it is unsafe to send human personnel. Robots in charge of maintaining hygiene in offices, or ensuring security. And autonomous or driverless vehicles intended for public transport.
10. Internet of Behavior (IoB)
All the information about our behavior in offices or our daily lives is collected to influence how we perform. Gartner explains: "The IoB can gather, combine, and process data from many sources. It including business customer data, citizen data processed by the public sector. And government agencies, social media, the deployment of public domain facial recognition, and tracking. by location. The increasing complexity of the technology that processes this data has allowed this trend to grow".
It warns about the ethical implications of using this information for purposes that deviate from the goals explicitly agreed with users:
"The same wearable technology that insurance companies use to track our physical activity could use to monitor our grocery shopping. Too many unhealthy products could increase our premiums."
The rejection generated by the new WhatsApp policies is an example of how the ordinary citizen feels about the omnipresent digitization of their data.
Also Read: Zong Free WhatsApp Code – Details, Monthly, and More
Related Searches to Technology Trends
[Robotic process automation]
[Quantum computing]
[Internet of things]
[Cloud computing]
[Technology trends Gartner]
[technological trends examples]
[what is technology trends in business]
[latest technology trends in information technology]
[technology trends 2021]
[technology trends 2021]
[gartner]
[latest technology trends 2021]
[gartner technology trends 2025]
[Gartner top strategic technology trends 2021]
[gartner top strategic technology trends for 2021 pdf]
[gartner technology trends 2022]
[gartner technology trends 2030]
[gartner predicts that by 2025]
[technology trends 2021 mckinsey]
[gartner hype cycle 2021 emerging technologies]
[gartner top technology trends 2021]