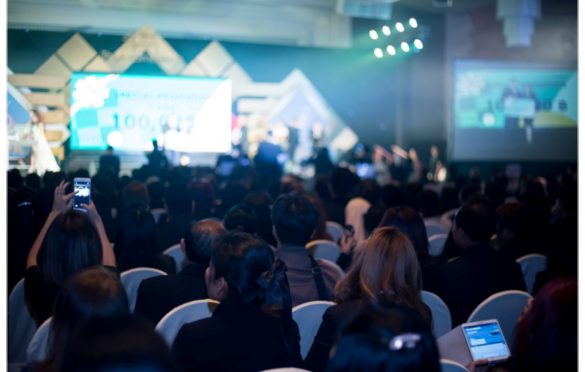 Refine Your Strategy for Launching the Best Brand Activation Ever
Brand activations have become an integral part of broader marketing campaigns. Whether you're launching a new company, a new product, a new look, or you need to engage with an audience that's lost interest, brand activations help you resonate with customers.
At the heart of the brand, activation is interactivity. Brand activations are events and experiences where an emotional connection is formed between the brand and the audience, and they're often used as part of a broader campaign. While they may reach fewer people than other forms of marketing, they make a deeper impact with those who connect, and they can easily be integrated into social media and more wide-reaching campaign materials.
Follow these tips to make sure you launch the best brand activations for your campaign. They'll super-charge your next event and make sure you capture your audience's attention.
1) Create a Personal Connection
Inspiring a personal connection with the consumer is no longer a nice-to-have. Personal connections have a bigger business impact that you can't afford to miss.
So, how do you make it personal? Turning to experiential marketing or engagement marketing allows you to create an immersive, real-world experience. This is far more impactful than any media ad because it brings your audience in closer contact with your brand.
2) Invest in the Right Technology
Your goal is to get people to stop and pay attention. Depending on the site and the environment you're planning for, that can be a challenge. Brand activations can take place in a number of environments:
Busy public places like parks or transit hubs
Live events like music festivals
Trade shows and conferences
Portable digital signage is one of the most effective ways to make sure you get noticed when you're out in the real world. It's easier than ever to deploy in all kinds of environments, and it can be integral to the experience you plan on creating.
3) Design an Interactive Digital Experience
Incorporating portable digital signs into your activation open up the possibility of gamification experiences and even Augmented Reality.
Gamification is the process of adding game-like elements to non-game contexts, and it's become a popular strategy for experiential marketing. It quickly adds an element of light competitiveness or challenge.
4) Surprise and Delight
A successful brand activation has to find a narrow balance between surprising its audience without shocking them in a bad way. The experience should be one that's unexpected but always in a good way. When the audience doesn't expect to have fun, they'll enjoy it all the more.
Now is your chance to get creative. As long as you can stick to your company's core values, a brand activation is a great time to take a chance and do something different.
Brand activations are all about getting into the real world and connecting with your customers. They can also happen online, but they're real-time events. Kick off your next campaign with a strong plan for building closer bonds with your customers.