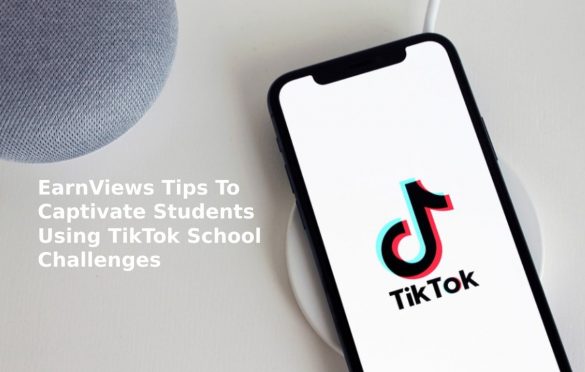 EarnViews Tips To Captivate Students Using TikTok School Challenges
TikTok School Challenges – TikTok and students, a contradictory topic ever! Parents and schools are always worried about social media and its influence of social media on kids. After the advent of social media, many people think kids' psychological behavior and mental health are affected much. But it is a one-sided thought! On the other ways, many students earn on TikTok. So the app can also be used as the best platform to showcase the skills of students and kids.
Are you wondering how TikTok can be used in school challenges? In the article below, we will enlighten you on exciting ideas you can assign as the TikTok challenges to the students. TikTok challenges are ever the trending ones in the app. The challenges can be funny, hilarious, experimenting, etc. TikTok has proved to history that with just one TikTok challenge video, many TikToker has become popular on TikTok. As TikTok challenges are recreated by millions of people, it is pretty easy to acquire the reach and engagement for the video. So the profile visibility is also high. Moreover, if you are seeking a high ranking on the app, you can buy TikTok likes and increase the number of likes for videos.
What Should Teachers Know About TikTok?
As TikTok has climbed the ladder of popularity quickly, students and teachers have an account on TikTok. Many tutorials are available on TikTok. It educates students apart from the curriculum. When you scroll on the app, you can see more art & craft tutorials, embroidery, and tailoring works. TikTok helps students to develop extracurricular activities at no cost. If students use it properly, they can learn new things daily.
TikTok Challenges And Schools
Till now, many schools and teachers are opposing the usage of TikTok by kids. They antagonize students who do TikTok challenges that are wrong and stupid. It is right in one way, but they are entirely abandoning TikTok for students. Why not change this scenario? If students and teachers collaborate and work towards a beautiful cause, then TikTok challenges will be exciting and efficient.
5 TikTok School Challenges Ideas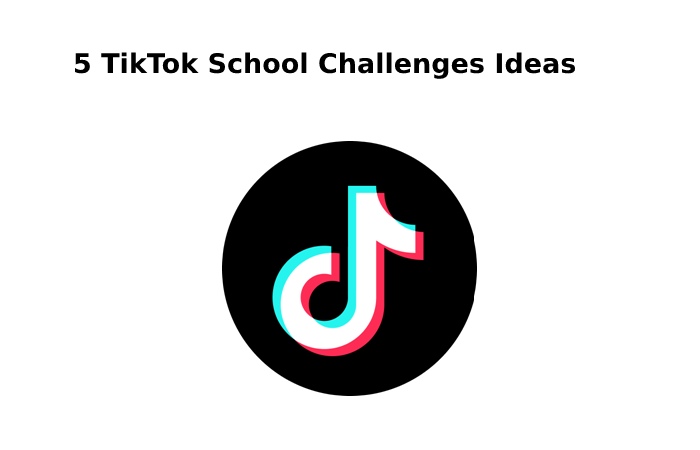 1. Word Game
Make a TikTok challenge with a fun word game. For example, post a video by saying a word. Then, ask the students to write rhyming words or say another word starting with the same ending letter of your word. So that the task will be exciting and students will be engaged in doing the challenge. To make it more exciting, you can make them do skipping and say a word.
2. Plant Trees
Teachers can assign a TikTok challenge where students should plant trees at home. It will make the students socially responsible and be a learning experience on the importance of a green environment. By seeing this video, many TikTokers may be inspired and will start to plant more trees. Even schools can partner with NGOs and environmental organizations and shall try this challenge. Sure this challenge will hit the internet by storm!
3. Social Service
Make the students try to donate small things to needy people. Whether it is a low-cost product or a used product that is useful for many people can be given in the TikTok challenge. If the teacher assigns this as a TikTok challenge, students will learn about community services and sharing. In addition, it will be helpful to build their personalities. If school TikTok challenges want to be popular in the app, then you can try using EarnViews and drive high conversion rates.
4. School Assignments
Teachers can assign writing or speech assignments for students on TikTok. For instance, ask them to record a video for 2 minutes on a topic like 'About your day.' With these TikTok challenges, you can understand the caliber of every student. You could analyze their thinking capability and their cognitive abilities through this challenge. It will be more helpful for teachers to grade their students.
5. Family TikTok
To make students spend time with family in an entertaining way, teachers may ask them to create a video on their daily routines after school or dance challenges with family. These kinds of challenges will be relaxing, and students will be happier. In this way, they can connect with their families and use TikTok.
Wrapping Up
The above ideas are random with the thoughts of a typical writer. It is a third-person view of the TikTok school challenges. As a reader, if you have any more questions or ideas, you can feel free to comment below. Furthermore, from this article, We hope the common belief that TikTok is only for adults has been disproved. The above-written points can be fabulously utilized to enrich your children's knowledge of various niches of life. In addition, you can try EarnViews to gain real followers on your account. Thanks for reading!
Also Read: Free Fire Reward Redeem Code from Official Website