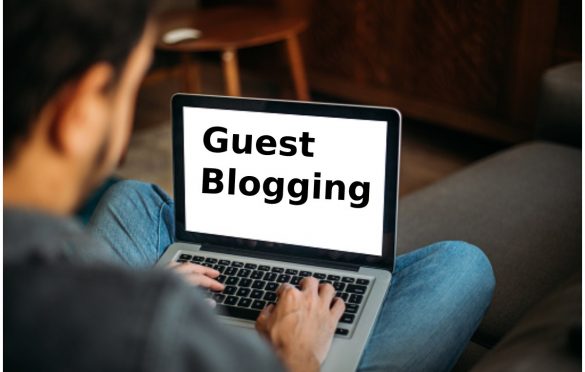 Top Benefits of Guest Posting for your Business
What Is Guest Blogging?
Guest blogging is a content marketing and SEO strategy whereby individuals contribute to other websites to promote their brands and businesses.
According to Optin Monster, every month, over 409 million people visit over 20 billion pages! 77% of internet users actively read blogs. And, according to Statista, roughly half of the world has a connection to the internet – that's a lot of people!
Here are the Most Impactful Benefits of Guest Posting
1. Increased Traffic and Page Views
One of the main reasons businesses opt for guest posting services is to increase their organic traffic. As per reports, over 53.3 percent of website traffic is derived from organic search. How does it work? Firstly, you need to find high-traffic blog websites, and then you need to publish your blogs over there. There is a big possibility that among thousands of people, many of them will redirect to your blog posts, and indirectly this will increase traffic and page views. Here's what's crucial:
You have to include relevant backlinks in your article to ensure that the right traffic comes to your site. It is not necessary for you to write an evergreen article or blog post that will generate traffic for months or years.  If you play your cards right, a concrete guest post can still generate a good deal of email newsletter sign-ups and click-throughs.
2. Reaching a Wider Audience
Guest postings provide you with the opportunity to leverage the popularity of other websites to make your business more successful.
For instance, let's say you have a beauty store. You can increase your page views by seeking guest posting opportunities on famous blogs on beauty like Lisa Eldridge, A Model Recommends, Nikkie Tutorials, etc. Once you find such blogs, you can write for their website, which will help you reach out to a broader audience.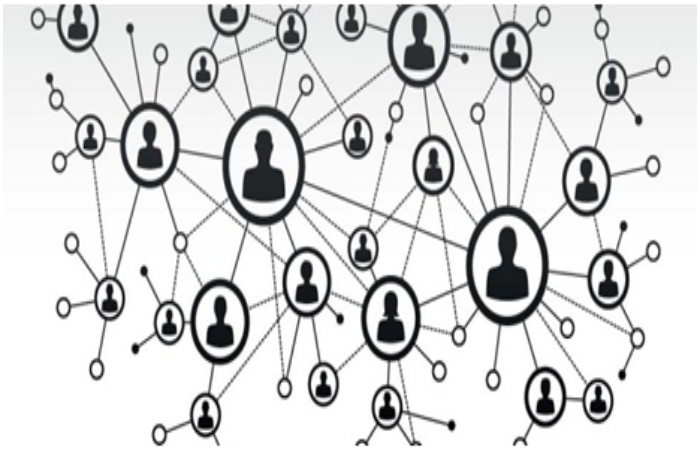 One thing to keep in mind is that your long-term goal should be to leave a long-lasting impression so that readers within your niche can recognize your business. In addition, it is a great way to showcase your brand's identity and values. As per the study, 71 percent of consumers are attracted to brands aligned with their own individual values.
3. Increase Brand Awareness
Guest posting is beneficial for your business because it's an easy way to get more exposure. Not only that, but by guest blogging on high traffic websites with targeted audiences you can build up trust and credibility! Moreover, readers discover your company name on several websites and are intrigued to learn more.
For example, If you guest post on a website that has 40,000 visitors every day, it would certainly give you more exposure than just writing a blog post on a site with less than 1,000 daily visitors, wouldn't it? Of course!
Although there's one crucial thing to keep in mind is that having a site with 40,000 visitors does not mean that each will visit your site.
4. Generate Qualified Leads
Guest posts are an excellent way to increase traffic and build relationships with potential customers. By sharing your knowledge on other sites, you can get backlinks that will be beneficial for both parties involved!
When it comes down to page rank in Google today there's no such thing as too many links so long as they're all relevant and well-written. Links to company pages lead to referral traffic, which generates leads and high-paying clients for your website.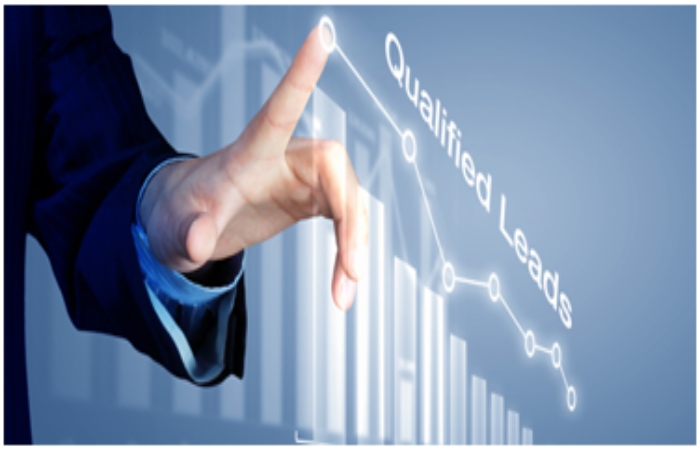 Imagine you have published a blog on a high-traffic website and gained 1,000 visitors. It is quite possible that only 1 percent of those visitors would qualify as actual leads who'd be interested in learning more about your business. Having authority will enable you to expand your network and lead to collaborations and partnerships to improve your sales funnel.
5. Grow Your Social Media Following
The power of social media is undeniable. With 3 billion users worldwide, it's a lucrative platform for marketers to target their customers and gain exposure.
You must be wondering, how can guest posting help in growing your social media following?
Well, the best guest blogs aren't just published on web pages, but are shared, tweeted, liked, and commented on by followers.
In order to increase your brand's recognition, it is important to promote it at as many places as possible. Every time someone mentions your name on social media, your website traffic will increase.
6. Building a Strong Backlink Profile
 By writing and creating an increasing amount of content and working with other websites, you not only build an authority and trust profile, but you also create a network of links. All of the links that feed into your business or online pages can also be used to link to each other, connecting the posts and articles you've created. If enough backlinks are attached to your guest posts, search engines will consider your content to have substance and value and this will bring your content to the top search results and will bring more organic traffic to your website.
7. Increase the Site's Ranking in Search Engine
 A backlink is a link between two websites. The use of high-quality backlinks will help websites gain a high-ranking position in search engine result pages (SERP).
But how does it work? Let's look at an example to better understand this.
For instance, if you have published high-quality, informative content on another website of your niche with high Domain Authority and organic traffic, your website will get a good amount of link juice, and this is an essential ranking factor in the Google Algorithm.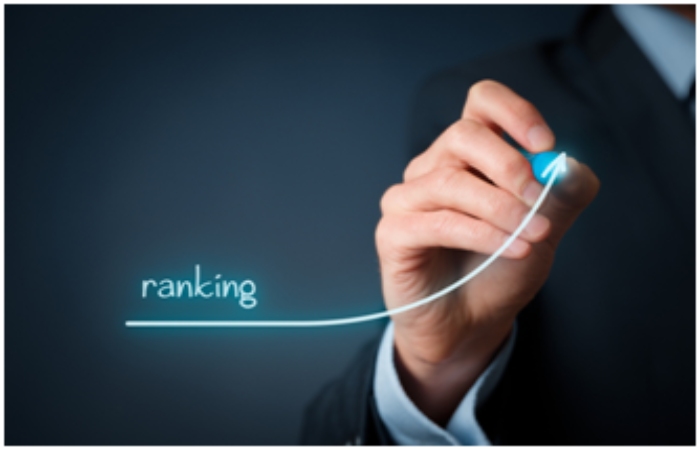 The best way to gauge the success of your guest post campaign is to track metrics that measure the authority of your domain. You can use tools like Moz, Ahrefs, SEMRush, and others for the same. One of the reasons for it is that the domain authority has a strong connection with Google rankings.
The more links you get from high-authority websites from guest posts, your website gains more authority. In this way, Guest posting is highly effective in increasing the ranking of your majority of keywords in Google SERP.
8. Improve your Authority & Trustworthiness
 Guest blogging is one of the most effective ways to grow your business authority. People trust brands whose content appears on sites they know and follow.
Example:- Let's say you're a real estate agent. You'll be taken more seriously if you've published content on websites like:
Trulia
Zillow
com
LoopNet
Establishing trust on the internet is difficult, and so is building authority for your business. You will gain your audience's trust if you share what you know and support your claims with facts and statistics.
Guest blogging showcases your expertise in the field to your audience. People will approach you if they know you have expertise and authority in your field.
Factors to Consider while Conducting Guest Blogging Activities
1. Selection of top Industry-Specific Guest Blogging Websites
Look for sites that attract and interest your audience. If you are not sure what your audience is interested in, create your ideal customer profile using a buyer persona template. Using Alexa's Audience Interest Tool, you can also find out what topics your audience is interested in and what sites they visit the most.
2. Use of Anchor Text and Link for a Guest Post
Marketers are well aware that building links are a crucial factor that will improve your search engine rankings. However, the words you choose when linking out and in are also vital to your site. Those words are called anchor text, and Google gives them more weight. An anchor is a text that connects two different online destinations with a click. To use anchor text for guest posting, you need to choose the relevant word which can redirect users to your blog and indirectly boost traffic to your site.
3. Create Content Supported by Facts and Figures
It's important to pen down your content with facts and statistics because it will help in building trust in your reader's mind. The more you talk about the facts, the more content will become engaging and informative.
Final Thoughts
Guest posting is more than just posting content on the guest blog. Today, where everyone's competing for consumers' attention, the words you use, the way you say them, and whether you reach them at the right time are all crucial.
A pro tip is to choose websites within your niche. Choose topics that are relevant to your target audience. The more value you add to the website you blog at, and the more readers you have, the more likely you will reap the rewards.
Till then, keep doing guest posting.