Top 5 Countries to Pursue a Medical Degree
Becoming a doctor is one of the most popular career choices among students these days. Every year, thousands of students apply to different medical schools across the world to fulfill their aspirations of becoming a doctor.
However, with an increasing number of applications and an overall rise in the cost of advanced degrees like an MD, it has become quite expensive to study medicine in developed nations like the USA or Canada. The medical colleges in these countries are unable to cater to all applications from within the country, let alone from international students.
Hence, it makes sense to search for alternative destinations for your medical studies that can provide the same quality of education at a much more affordable cost. Read ahead to explore 5 countries where you can pursue a medical degree from a renowned medical school.
1. Germany
Germany is known for its higher education institutions and high quality of life. Pursuing a medical degree in the country can allow you to experience the famous German culture and dedication to quality education.
Being an international medical student in Germany also allows you to explore other EU member nations like Italy and France. Some of the popular German medical universities include the University of Witten and the Lubeck Medical University.
2. Caribbean
The Caribbean is a popular tourist destination owing to the presence of pristine beaches and diverse flora and fauna. What is relatively less known is that it is also one of the top medical study destinations in the world.
The region is house to more than 50 medical universities offering a host of Caribbean MD programs and veterinary degrees. Many of these schools have great educational standards which are reflected in their high USMLE Step 1 pass rates.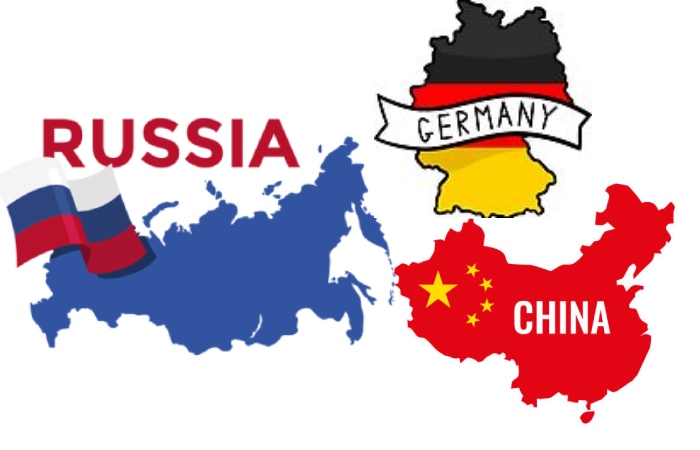 3. China
China is fast becoming one of the major economic superpowers in the world. This Asian nation is also a preferred study destination for medical aspirants owing to the decent academic standards and affordability of Chinese medical universities.
Apart from standard allopathic MD programs, Chinese medical schools also allow you to study other streams of medicine such as herbal or traditional Chinese. The tuition fees for medical programs in the country are much lesser as compared to other Asian nations like Singapore or India.
4. Russia
The extreme cold conditions in Russia don't seem to deter hundreds of medical aspirants from other countries who favor the country for their medical studies. Russia is one of the popular medical study destinations owing to its state-of-art technology and medical facilities. Russian medical degrees are also recognized by the WHO and MCI.
Additionally, the tuition fees and living expenses for international medical students is much cheaper in Russia as compared to other European countries.
Apart from these countries, you can also try out Asian countries like the Philippines or other lesser-known European nations like Latvia, Ukraine, and Poland. Higher education is cheap in these countries and you can easily finish your medical program at an affordable price.
You should invest in a good MD program today to establish a successful medical practice in the future.