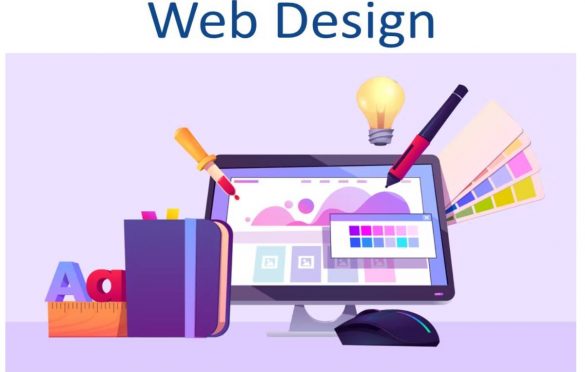 The Basic of Web Design
It is critical to have an online presence in this digital age. Creating a website with help of any 
Atlanta web design
 company is just the first step in this direction. Countless
web design services
are up for grabs, but are they the perfect fit for you? Know what to look for in these services by first learning the basics of web design.
What is Web Design?
A web design is the visual presentation of the collaborative effort of writing markup, graphic design, and search engine optimisation. It refers to a user's overall experience of the website development and has evolved to cater to mobile and tablet versions of the design.
What are the Types of Web Design?
Interactive and aesthetically-pleasing web designs leave a lasting impression on its users. This, in turn, increases revenue, outreach, and click-through rates.
The following are the types of web design commonly used:
Single page – single page websites write all their information on one page. Developers design it in a way that it becomes a "one-stop, one-page" shop for users. Content writers for this type of web design often use a linear story to convey the company's message continuously.
Dynamic website – this one allows users to interact with the website. Specific buttons for separate landing pages are incorporated to provide a more dynamic experience upon the visit.
Responsive design – this type of web design adjusts with the gadget you use. Web layouts will vary when using your tablet, phone, or laptop. This design allows an easier way to navigate the website from any device.
Fixed design – unlike responsive layout, this one doesn't change based on the screen size. A strict resolution is used that doesn't allow any manipulation with viewing changes.
What are the Best Practices in Web Design?
Designing a website can be a headache, especially when starting from scratch or revamping one. That's why it's crucial to get your priorities straight when using web design services.
Get your structure organised – before you focus on themes, images, and colour palette, get your structure right first. The optimal website follows a hierarchical structure. This element has the most significant impact among users online.
Optimise your homepage – your homepage should get traffic for conversion. You have to keep things flowing to generate sales and revenue. Since the homepage is the first thing users see when visiting your website, it's best to provide a kind of virtual map for them to navigate your entire website.
Add only high-quality images – nothing can turn off viewers more than a low-quality photo of the service or product you're offering. The quality of images you put out there will reflect the amount of effort you put into creating the website.
Utilise a call to action (CTA) button – the more compelling the CTA, the better it is. CTAs provide the intrigue users need to proceed further into your offers.
What Elements Should Be on Your Website?
Websites vary from one to another, but the following are essential for beginners to try and utilise.
Menus – the site menu summarises the landing pages available on the website. This serves as the blueprint for your masterpiece.
Contact Us forms – always provide a way for users to reach you, or else it beats the purpose of creating the website in the first place.
Headlines – make the fonts bigger than the rest as these are used to catch the viewers' attention and make them stay for more.
Colour scheme – choose a combination that's pleasing to the eyes and relevant to the business you run.
Start with the basics, then move up. That way, you can achieve a web design that's perfect for you without compromising its efficiency. You can always do this yourself or hire a web designer that understands the essence of your business and can readily convey it through your website.