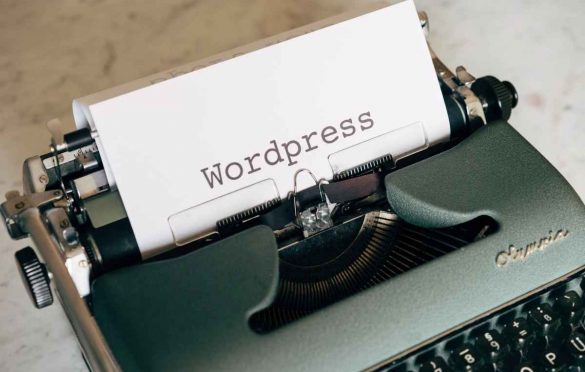 WordPress.org vs WordPress.com: What's the Difference?
The difference between WordPress.org and WordPress.com may appear to be just a few letters in the URL, but there is a vast difference between these two platforms when it comes to which you will choose as your CMS and to host your website. Both are excellent platforms, but which you use depends on what you're trying to do and what features you're looking for.
What do WordPress.com and WordPress.org Have in Common?
It may be simpler to understand the differences between WordPress.com and WordPress.org when you consider what they have in common first:
Founding. Both WordPress.com and WordPress.org were founded by Matt Mullenweg
Ease of creation. Both of these platforms make it simple for you to build a website. WordPress tutorials for beginners can make it straightforward for you to get started.
Popularity. Both of these platforms are some of the most popular and widely used of all CMS options
Key Differences Between WordPress.org and WordPress.com
Hosting. With WordPress.org, you need to take care of hosting for your website yourself. You can choose just about any host you want. WordPress.com hosts for you. Click here and check out the best WordPress hosting providers on the market today.
Control. WordPress.org offers complete control over your site, with your own domain name, host, etc. WordPress.com takes care of much more for you, but at the expense of some level of control.
Profit. WordPress.org is non-profit open-source software managed by the WordPress Foundation. WordPress.com is a for-profit business by Automattic.
Cost. WordPress.org is completely free to have unlimited access to everything the platform has to offer. WordPress.org has a free option, but to have complete access to the platform, you will need to pay for it.
Domain. When you get a WordPress.org site, you can purchase the domain you like without any attached labeling or marketing. With WordPress.com, your website will have WordPress labeling in the domain name if you use the free version
Ads. When using the free version of WordPress.com, ads will be displayed on your website, whereas this is not true ofWordPress.org
Storage space. WordPress.com limits storage space until you pay for a more advanced version, whereas WordPress.org doesn't.
Cost of Building a WordPress.org vs. WordPress.com Site
In general, it is more affordable to build a site on WordPress.org than it is to build it on WordPress.com. Unless you're okay with having WordPress in your domain name, having limited options for storage, and having WordPress ads displayed on your site without you benefiting from them, you are probably going to want to opt for a paid version of WordPress.com.
WordPress.org can cost as little as $50 a year to have a site you have total control over, a custom domain name without WordPress labeling, and no ads you haven't chosen. By contrast, the most affordable WordPress.com plan that enables you to have your own domain name, no WordPress.com ads, and a fair amount of storage costs $8 a month. To have full access to what WordPress.com has to offer, you'll be paying $45 a month.
Who is WordPress.com Good For?
If you want a great site with all the bells and whistles, but you don't want to have to learn much about managing a website, you want everything done for you, and you don't mind paying a premium, WordPress.com may be for you. It's a good option for an entrepreneur that may have more money than time.
Who is WordPress.org Good For?
WordPress.org is ideal for anybody who wants to build a gorgeous site with minimal cost and maximum control. It may take more learning, time, and effort for you to learn how to build a site on this platform, but it will cost a lot less.
Make the Right Choice for You Between WordPress.com and WordPress.org
Both WordPress.com and WordPress.org are superb CMS platforms that can enable you to get online with a beautiful website. Think carefully about your needs, and then choose the platform that's right for you.