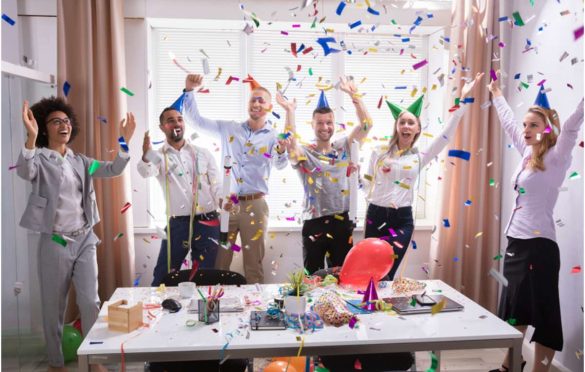 Most Important Work Milestones to Celebrate With Employees
Work Milestones to Celebrate With Employees – A person's life is filled with milestones that mark achievements as well as the valuable passage of time. Birthdays, weddings, funerals, anniversaries — most people prefer to make note of these events with some kind of commemoration, like a festive gathering or a formal meal. Social observances help people regulate their emotions and make positive memories that improve their well-being.
Work is a dominant component of life for most people, and the milestones achieved at work are as important as those realized elsewhere in life. Yet, many employees feel uncomfortable organizing celebrations of their work milestones themselves; they expect their employers to recognize their milestones — but employers often struggle with understanding when and how to celebrate work milestones appropriately.
In truth, employers should work with their employees to identify the milestones that matter most to them. Yet, to make it simple, employers should almost always strive to recognize the following milestones for all employees:
Onboarding
An employee's first day is an exciting and stressful experience. On their first day, a worker is beginning to learn about the culture of the workplace they are entering, so leaders need to put special effort into showing the new employee what kind of team they are joining. While not every new worker should have a work-stopping party, team leaders might treat new hires to a group lunch, where they can get to know their coworkers on a more personal basis. Business leaders might also decorate new employees' workspaces with flowers or offer a different small token, like candy or company swag, to commemorate the occasion and begin the working relationship on a good note.
Apart from this you star you bookkeeping for small business hidden secrets medium matt oliver
Birthdays
Many business leaders might consider birthdays to be personal milestones best celebrated outside the office, but the truth is that birthdays tend to be crisis points in employment. Another year older,workers experiencing birthdays tend to reflect on their past and present, and they tend to make plans for the future. During birthdays, workers are more likely to recognize any dissatisfaction they feel in their current lifestyle and take steps toward the lifestyle of their dreams. Thus, around birthdays — especially important birthdays like 30 and 40 — employers need to make sure workers feel seen, heard and appropriately supported. Leaders should organize birthday parties, but they should also schedule one-on-one meetings with employees to review career goals.
Anniversaries
Work anniversaries in general are some of the most important milestones for employers to recognize. As with birthdays, anniversaries tend to encourage employees to review their current standing and make appropriate changes, and because work anniversaries are more closely related to their career, employees are much more likely to pursue new positions as a result of their reflection. Thus, business leaders need to get employee anniversary recognition right. In addition to throwing a celebration to mark the occasion, employers should call attention to an employee's achievements over the past year, publicly offering praise and gratitude. In a private meeting with the worker, leaders should find ways to satisfy their career expectations and goals with programs like mentoring and training.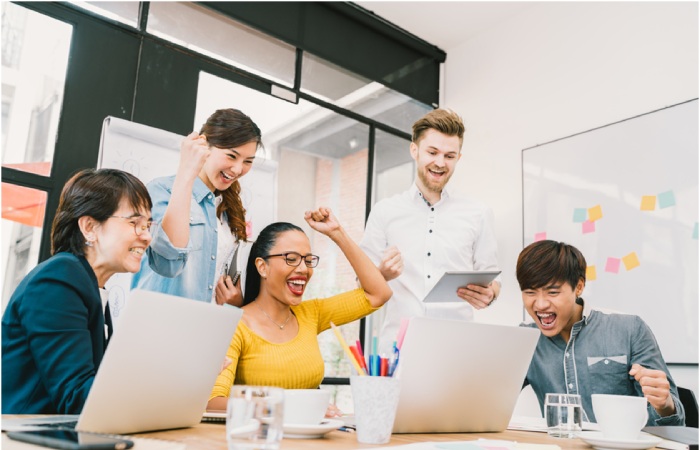 Project Completions
Many workers contribute to company goals through projects, which can span weeks, months or years and require extreme energy and effort. When a project is completed, many business leaders are eager for their teams to launch directly into the next one — but workers almost always need an opportunity to rest, review and revive before they are ready for another major task. The end of a project is a milestone worth recognizing, whether or not the project was successful. At the close of a project, employers should offer rewards comparable to the effort put in, such as a team lunch or bonus PTO.
Promotions
There are dozens of advantages to promoting from within: Long-time employees know more about an organization's strengths and weaknesses than an outside hire, and promoting from the existing workforce develops greater trust and loyalty amongst employees. Plus, promotions give employers the opportunity to recognize the valuable contributions of an employee and celebrate the time and effort that employee has devoted to the company. The promotion itself should not be the only reward an employee receives; they should also have a party, public praise and perhaps a gift.
Milestones are inevitable in a person's life and a person's career. By recognizing milestones, employers can forge a stronger relationship with their workforce and reap the performance and productivity benefits that come with it.