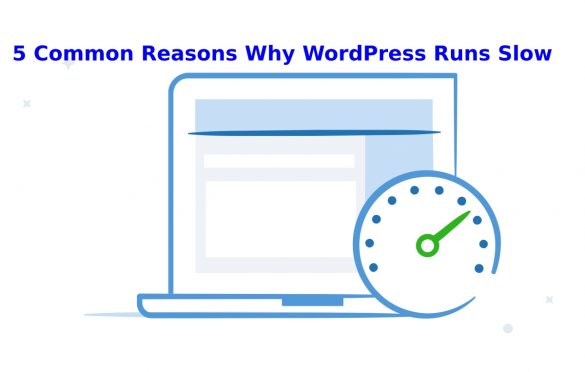 5 Common Reasons Why WordPress Runs Slow
If your site runs on WordPress and its pages take ages to load, one question has probably been on top of your mind – why is my WordPress site so slow? According to the experts at Nexcess, it could be due to several reasons such as poor hosting, page size, browser cache, etc. This post explores five common reasons why your site may be slow and how you can fix them.
How to Test Your WordPress Site's Speed?
Before we delve into why your WordPress website is slow, you should test your site's speed. While your site may load quickly on your browser, the case may not be the same for your site's visitors. This is because your site is cached in your browser. Conversely, it may not be cached on many of your visitor's browsers. Thus, testing your site's loading times using a speed test tool can give you an accurate picture of its actual speed.
You can test your site's speed using a free speed test tool such as PageSpeed Insights. It can tell you how long your site's pages take to load. As the name suggests, it can also offer valuable insights on how you can improve your site's speed on both desktop and mobile devices.
As a rule of thumb, your site should load in less than two to three seconds. And if you run an e-commerce website, you'll need your site to load in under two seconds, or you risk losing potential customers.
5 Reasons Why Your Website is Slow (And How to Resolve Them)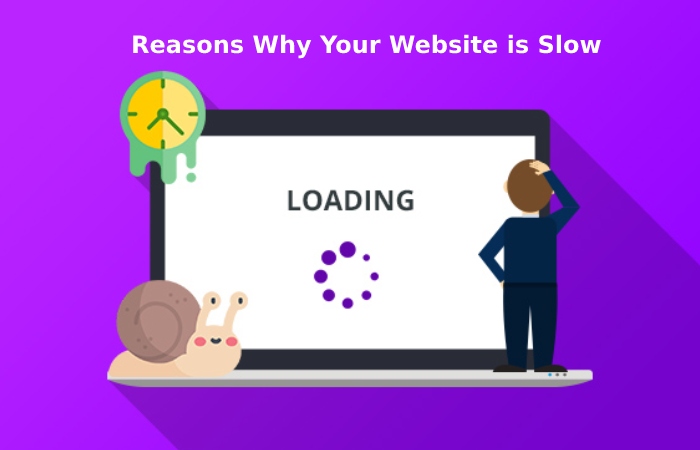 After testing your site's speed, you may discover it's slow. Your site may be slow for a variety of reasons. Fortunately, you can take measures to improve its speed. Here are five common reasons why your WordPress website may be slow and what you can do to fix each issue.
Your Site Has Too Many Plugins
Plugins are pivotal to building any WordPress website. They are small snippets of code that add additional functionality to WordPress sites. However, installing too many plugins can do more harm than good by slowing down your site.
You can improve your site speed by deactivating and deleting plugins you don't use, especially plugins with duplicate roles.
Your Image Files are Too Large
Large image files can increase your site's loading times and make it slow. Fortunately, you can compress your images to enhance site speed. Image compression can allow you to reduce image size while preserving image quality.
You can use image compression plugins like Smush or TinyPNG to compress your images. The latter is also available as a free online tool if you don't want to install an image compression plugin.
Your Hosting Plan is Inferior
Cheap hosting plans are often a primary cause of slow WordPress sites. Many cheap hosting plans may come with decent entry-level plans. However, as your site attracts more visitors and your storage needs increase, you may need to upgrade to a better plan. Consider switching to a WordPress hosting plan from a reputable web host instead of a shared one if you want to improve your site's speed. To do so, you need to look for the best WordPress hosting providers that offer excellent services which will upgrade the quality of your site.
Your Site Isn't Cached
Caching involves storing static files in a temporary location so that they can be retrieved faster. Websites that are cached respond to the server requests faster because they need to retrieve less information.
You can ensure your website caches content by installing a free plugin such as W3 Total Cache.
Your Website Isn't Updated
Ensure your plugins and themes are updated for optimal performance. Additionally, ensure your site is running the latest version of WordPress. If you make all these updates and your site is still slow, you could be using an outdated version of PHP.
PHP is the backbone programming language of WordPress sites. Using the latest version of PHP can greatly enhance your site's speed. Good hosting providers usually run the latest PHP version on their servers. If you aren't sure what version of PHP your site is using, email your host to ask what version you're on.
A slow WordPress website can ruin your visitor's user experience and make you lose customers. Ultimately, it can prove costly in the long run. Don't lose out on potential customers. Improve your site speed by implementing the interventions above and keep your customers happy and your business profitable.
In addition, read more helpful resources at techcrunchblog