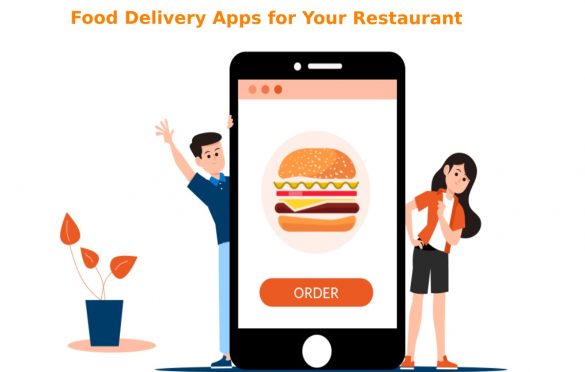 Food Delivery Apps for Your Restaurant
Food delivery apps can be very beneficial for your restaurant: people cannot always go out to eat, but through an app, they can place an order at your restaurant without leaving home.
One cannot afford to deny that one of the biggest challenges in the restaurant industry has been the introduction of food delivery apps. These applications allow their users to have any food delivered to their homes.
Here are the top 10 most popular food delivery apps – we'll talk about the benefits of each and explain how you can get started with them right away.
The Importance of Food Delivery Apps
You may think that you don't know the essentials of a food delivery app. After all, your regular customers always go to your restaurant. Or you may even have your delivery service. But that's the thing. Food delivery apps will help you get even more customers, not just your regulars.
There is a great demand for food delivery at home, especially online. Many users of these applications are hungry and ready to try new restaurants. Take advantage of this to start increasing your customer base.
Food Delivery Apps in the New Normal
COVID-19 is different from the world as we knew it.
At first, restaurants were permissible to stay open, but only to offer delivery or pick-up. Now that the quarantine restrictions are being lifted, one might think things would return to normal, but something entirely different awaits us.
The coronavirus pandemic altered the way customers shop (maybe forever). The fear of getting sick indoors is enough for some people to continue ordering food from the comfort of their homes.
Now, more than ever, it could be a great time to take advantage of the benefits of these applications.
The 10 Most Popular Food Delivery Apps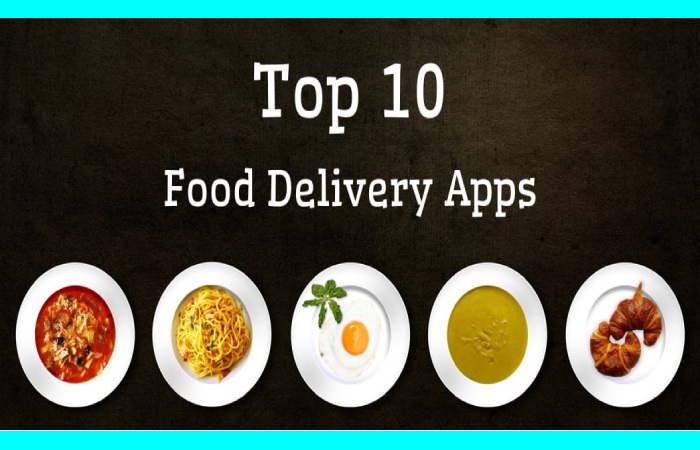 1. Uber Eats
Uber Eats, the food delivery app owned by the driving company Uber, is one of the most popular apps. Not only is it great for users, but it also brings many benefits to restaurants:
Customer Expansion: Uber Eats can help you grow your customer base by advertising your restaurant and menu to those who don't know them.
Additional Benefits: Adding a home delivery service can increase your sales, but it comes at a price: it costs money to rental drivers, and you may not be able to afford it. However, Uber Eats solves this for you by providing drivers for you.
Fees: Uber Eats charges a service fee to restaurants, calculated based on a percentage of your restaurant's total sales.
How to sign up: Authorization up for Uber Eats is pretty simple. Go to their site and click on the "your restaurant, delivery" link. Fill out a form with your restaurant material. From there, an Uber Eats illustrative will contact you with information on how to set up your account, rates, and more.
2. DoorDash
DoorDash is one of Uber Eats' main competitors. It has features that you won't find in most home delivery apps:
Catering and special delivery services: Most food delivery apps will only deliver orders made through the app itself. However, makes its drivers available to you (for a fee, of course). That means if you're in charge of catering or have a large order that your staff can't deliver, you can use one of DoorDash's drivers.
Technology: It comprehends that not every restaurant can have enough money for multiple computers or an advanced technology system. That is why the orders will arrive in the format that works best for you: mobile phone, tablet, or even fax.
Fees: Like UberEats, the prices members pay to DoorDash depend on the contract and service agreement.
How to Sign Up: All you have to do to sign up for DoorDash is fill out a form on their website. It representative will contact you once you have completed it.
3. GrubHub
GrubHub has become a giant in-home delivery service by acquiring different platforms such as Foodler, Eat24, OrderUp, and Seamless. These requests no longer exist or have been merged with GrubHub, so this platform has all the functions of the acquired apps to provide substantial benefits to its members:
Easy to Use Technology: Thanks to the acquisition of Seamless, GrubHub has a fantastic interface that makes using the application more accessible for both restaurants and customers.
Customer Recommendations: Foodler and Eat24 were famous for making suggestions to users based on customer reviews and local restaurant ratings. That means if your customers love your food and leave reviews, your restaurant could be suggested to other users.
Marketing Assistance: GrubHub offers restaurants free advertising: it sends users email offers and coupons, allowing you to increase your customer base.
Online Ordering Link: GrubHub integrates your website with an easy-to-use online ordering link that streamlines the process for both the restaurant and the customer.
Fees: GrubHub describes how it calculates service fees and provides examples here.
How to Sign Up: Ratification up for GrubHub is very informal. Just answer a few questions and wait for a GrubHub representative to contact you. You can find out more by visiting the GrubHub website.
4. Postmates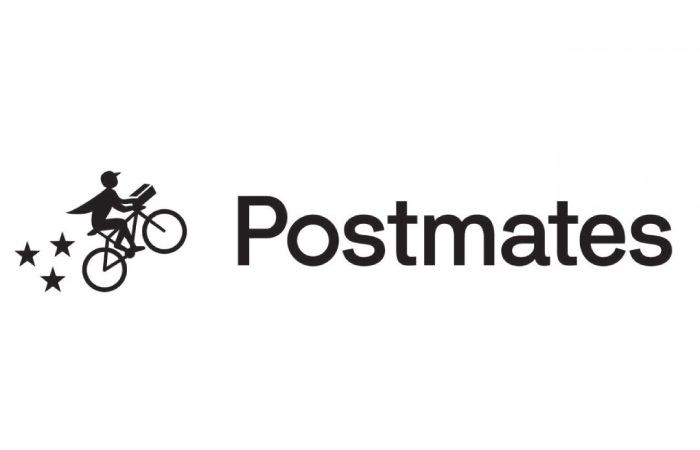 Postmates wasn't initially created as a home service app, but it quickly became one of Uber Eats and GrubHub's biggest contestants. It delivers grocery shopping, clothing, and, of course, restaurant food to your home-based. These are some of the benefits it can bring to your restaurant:
Availability: Postmates is obtainable at more than 250 locations in the United States and Mexico. That income you can use Postmates wherever you are, and you can dramatically increase your clientele.
Focus on the customer experience: The last thing you want when using a home delivery app is an angry customer because they didn't receive their order (or it arrived damaged). Its takes this issue very seriously – their drivers are highly skilled in ensuring all orders are delivered on time.
Fees: Like most home delivery apps, prices to pay vary and are based on a service agreement created by both parties.
How to Register: As with other applications, writing to work with Postmates is simple, and you will only need to provide a few basic information. You can see more on their website.
5. Caviar
Caviar, the home delivery app, makes various high-end restaurants available to its users in major cities across the US. It offers its users some new features, such as real-time GPS tracking of all orders. It also provides advantages for restaurants:
Advanced Logistics: Caviar offers you advanced logistics that ensure orders, transportation and delivers smooth operation. There is also staff who can assist you outside of regular hours to help you resolve any issues that arise.
Customer Service: It handles all aspects of customer service and delivery logistics. This way, you can focus only on food preparation.
Fees: Caviar fees are determined when creating the initial service agreement.
How to Register: Its registration process is a bit different than other apps, as they will ask you questions like how many locations you have and a few others about your current logistics or delivery services. You can see exactly what they are asking for here.
6. Delivery.com
Delivery.com is a complete home delivery application on the market, as it provides users with the delivery of alcohol, grocery shopping, dry cleaning, and restaurant food. By offering so many different areas of delivery, their user base is quite large, and their partners also receive generous benefits:
Advertising Partnerships: Delivery.com partners with search engines like Google and review sites like Yelp to drive traffic to your website. This allows your restaurant to have much more reach online. Delivery.com also provides you assistance through its marketing and advertisements for your restaurant.
Custom Websites: Delivery.com offers a premium service for creating or modifying your current website to make it easier to use. They also provide professional food photography services so that restaurants can attract more customers with their products.
Fees: Delivery.com fees vary based on each merchant's service agreement. Be sure to speak with a Delivery.com representative when you sign up.
How to Register: All you need to do is complete a quick questionnaire on the Delivery.com website by clicking here.
7. Amazon Food Delivery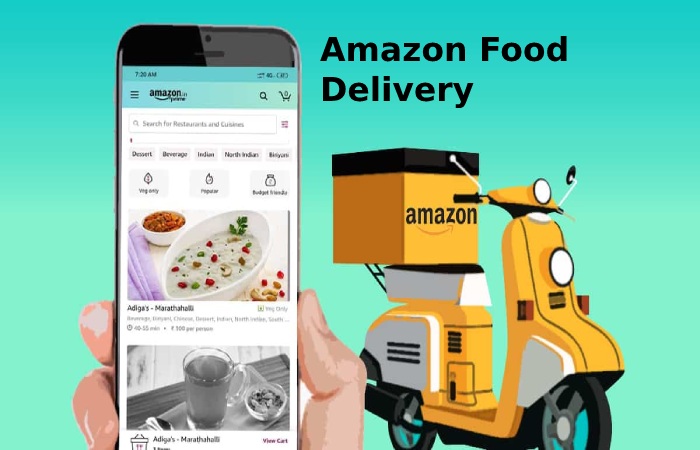 Amazon has proven to be much more than just a central online marketplace, having recently turned to home delivery of grocery shopping, book reading devices, and even restaurant food.
And also, Amazon allows its users to find restaurants with delivery services simply by entering their zip code. While this is technically not the same as a full delivery service like Grubhub or DoorDash, the following benefits make it worth at least considering:
Massive User Base: Amazon has become America's largest online marketplace – listing your restaurant on Amazon will reach many more potential customers.
Customer Support: Amazon's popularity is due to its efficient delivery system and excellent customer service, which means that you, as a restaurant owner, only have to worry about serving a quality product.
Fees: Amazon charges a flat fee of $ 39.99 to register you as a seller and charges service fees based on the products sold.
How to Register: Amazon requires all sellers to create an account on the website before completing a form to become a partner. You can visit their website here.
8. Food For All
Food For All is a food delivery app that differs by combining home delivery with a social cause. The idea is that users order food from restaurants that have not been used. The unique configuration of the application offers these advantages to restaurants:
Better Public Image: Using Food For All shows that your restaurant is committed to a social issue. This improves your brand image and can attract new customers.
You can Reduce Food Waste: No restaurant wants to waste food, which amounts to wasting money. This app lets you sell unused food (albeit at a discounted price), which means more money for you and less wasted effort.
Fees: Like many other food delivery apps, Food For All requires a small commission per order based on a service agreement.
How to Sign Up: All you need to do to sign up for Food For All is to leave your contact information and general information about your restaurant on their website here.
9. Waitr
Waitr is the perfect solution for smaller markets and makes the experience more enjoyable for restaurant owners and patrons alike. For example, Waitr staff is responsible for taking photos of your entire menu and incorporating them into the app through the advice of a menu specialist.
Make your menu stand out from the rest: The toolkit for managing your menu allows you to edit it however you want to suit your needs. You can eliminate dishes and adjust your menu according to your inventory or the promotions you do.
Instant updates for everyone involved: Notifications automatically notify customers and delivery people when you accept an order.
Availability: 70 cities in the US What makes Waitr different is that most of them are not major cities, making food delivery services available to smaller communities.
Fees: It is higher than other food delivery apps: $ 2,000.
How to sign up: Use the restaurant-specific app or chat live with one of their representatives for help.
10. Favor
If you are in Texas and your business is not a restaurant, your customers can significantly benefit from using Favor. It gives users great flexibility in ordering online as they can opt not only for restaurant food delivery but also home delivery of grocery shopping, clothing, and more.
Convenient and Secure Payment: this app has a secure payment system made only in the application, and that does not involve cash transactions.
Availability: Texas only.
Rates: vary individually, as you have the option of hiring a fleet of delivery drivers if you partner with Favor
How to Register: Fill out a simple form in Favor for Merchants, and a representative will contact you.
Also Read: The 5 Best Apps to Take Notes and Not Forget Things