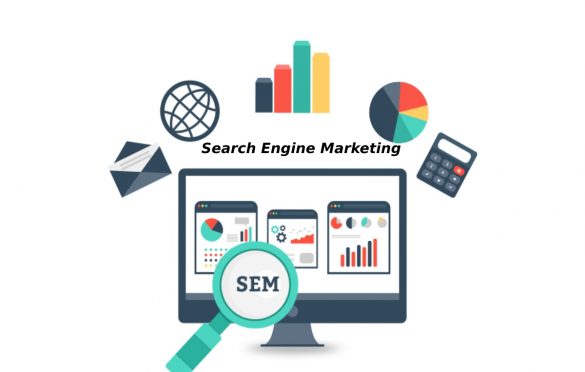 What is Search Engine Marketing? – Difference Between SEO and More
What is Search Engine Marketing?
Search engine marketing (SEM) is marketing intended to promote a website on search engine results pages. By securing your website high in search results, SEM will help you generate more traffic and win more customers.
What is the difference between SEO and SEM?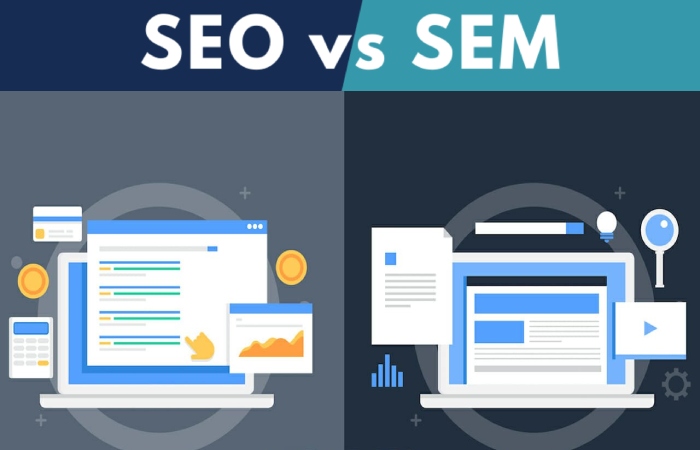 It's hard to avoid ambiguity when discussing the differences between SEO (Search Engine Optimization) and SEM. Getting your website to the top of the search engine results page can include organic promotion and paid advertising, such as PPC (Pay Per Click) ads. Search engine optimization or SEO has always been considered an organic promotion, while opinions on SEM have changed over time.
At first, the term SEM included both paid and organic strategies. In this case, SEO appears as part of the SEM. However, now more and more marketers use the phrase "search engine marketing" for paid activities only, making SEM and SEO two different categories. To avoid misperception, we will use the word SEM only to refer to paid search advertising in this article.
Why is Search Engine Marketing Important?
Along with SEO, SEM helps your business be on top of search results on Google, Bing, and other search engines. The first page of search results gets more than 71% of all clicks.
Search engine marketing is becoming increasingly significant as a traffic generation channel. While click-through rates for organic search results have fallen 13% in the first quarter of 2019, SEM soared 75% in the same period.
Better yet, audiences are loyal to SEM. 75% of people said that paid search ads help them find the information they seek, and over 30% clicked on a paid search ad that responded directly to their search query.
This data shows that search engine marketing is a great traffic source and a channel for customer acquisition. Read on to find out how your business can benefit from SEM.
Benefits of Search Engine Marketing (SEM)
It's tempting to neglect paid search activities and invest in other marketing channels. However, SEM has tangible advantages. Let's take an earlier look at some of them.
Higher Conversion Rates: Search engine marketing only captures customers who are potentially interested in your proposal by using keywords. Half of the audience that reaches a retailer's website through paid ads is likely to purchase compared to those that come from an organic link.
Better Brand Recognition: SEM doesn't just convert audiences who already know your brand; It can also increase brand consciousness by up to 80%. When people search for somewhat and see ads, they may not click on it, but they can still recognize the product, the brand, or the URL.
Immediate results: While getting your website to the top of organic search results often takes months, paid ads appear at the top and deliver results immediately. They help you reach your target audience promptly.
Constant Traffic: While your SEM campaigns are running, they make additional traffic to your site. Rendering to Google, 89% of this traffic is not substituted by organic clicks when ads are paused. This number is reliably high across different industries, such as automotive, healthcare, or travel. Simply put, SEM generates sustainable traffic all the time during your ad campaigns.
With all those benefits, search engine marketing seems too attractive to leave on the table. Now is the period to find out how SEM works.
How does Search Engine Marketing Work?
From a search engine's perspective, SEM looks like responses to your queries are tagged with "ad" or "sponsored" next to the search results. Search engines display them at the top of the results page. It helps paid ads get more visibility compared to organic results.
From a marketer's perspective, SEM appears to be a bit more sophisticated. Business professionals use a lot of networks, like Google Ads, Bing Ads, etc. To start advertising, a marketer selects the network and sets up the campaign himself.
To design a campaign, you must choose critical words related to your promotion, and those search engines use them to find the information they need. For example, if you promote running shoes, your keywords might be "running shoes" or "buy running shoes." You can use exact or long-tail keywords to target your audience more precisely. Another choice to make your campaign more effective is implementing other criteria, such as the location of the search engine, age, gender, the device you use, or a particular time of day to display ads.
Once your campaign is ready, SEM platforms choose when and where to show your ads, considering the competition with other brands targeting the exact keywords. This system is called an ad auction. Your place on the results page depends on the maximum amount you are willing to pay for a click and your score on the stage.
There are a ton of visual arrangements for how your ads will appear on the search results page. Let's dive into this topic and take a look at some popular types of search engine marketing.
Types of Search Engine Marketing
This is the point where the meaning of the term "search engine marketing" becomes an enigma again. Referring to SEM as many forms of search promotion, we can divide it into organic search activities (SEO), paid training, local search, or marketing your business locally.
In the sense of SEM only as paid activities, it is possible to discuss the different types of ads used by search engines. Let's analyze the classes offered by the most popular platform, Google Ads, to its users. Here are some of them:
Text Ads
This type is the most popular and the easiest to make. Text ads include headlines, body text, and links to your website. Contingent on the cost of the ad and the search engine, they can appear above, to the right, or below the organic listings.
Google Shopping Ads
This type of ad is based on the same keyword usage principles as the previous one. The difference is the visuals: Google shopping ads include images and prices. This format is perfect for selling products.
Responsive Ads
This format is reduced to allow Google to automatically adapt your ads to the behavior patterns of different search engines. It would help if you wrote various titles and descriptions for your campaign; the ad platform will test all possible combinations and show the best-performing ads to search engines.
Local Service Announcements
This choice was made for local businesses such as coffee shops, plumbers, real estate go-betweens, etc. Local service ads allow you to promote only in a specific area and receive leads directly from potential customers.
Although we only list the types of Google ads, other search engines use similar formats. For example, with Bing, you can find ads analogous to Google's text ads and shopping ads.
We have revealed the benefits of search engine marketing, essential working principles, and various ads. Let's find out how to implement SEM in your marketing strategy.
Conclusion
Search engine marketing or SEM ( Search Engine Marketing ) is a form of online marketing that promotes a website by gaining visibility in search engines such as Google for certain words or search terms.
The basis of SEM is that search engines are good at providing relevant information and that users constantly use them to find the products, services, and content that interest them. Using keywords, they find what they are looking for easily and quickly.
Since the range of terms used by users is vast and varied, an essential aspect of search engine marketing is deciding which words or phrases to use to promote a website. Making the proper selection allows you to reach users who are genuinely interested in what you offer.
Also Read: How to Make an Active Content Marketing Strategy for your Brand?
Related searches to Search Engine Marketing
[search marketing]
[search marketing examples]
[sem]
[search engine marketing]
[seo and sem]
[sem digital marketing]
[sem meaning]
[search engine marketing]
[search engine marketing examples]
[search marketing]
[content marketing]
[content marketing examples]
[successful examples of digital marketing]
[5 marketing examples]
[digital marketing campaign examples]
[direct marketing example]