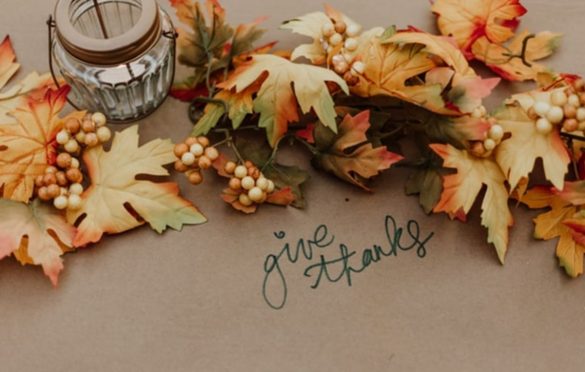 The Best Grocery List Apps You Can Use On Thanksgiving
Thanksgiving is right around the corner and there are so many people who might be busy preparing for the big day already. One of the most critical tasks is to list down items that you want to buy and make sure that all the information lies within your grasp and you get the information that you need on time without any hassle. One of the best ways to keep things together and avoid any kind of inconveniences is to use different apps that can help you organize your shopping or grocery lists and use your iPhone to make your grocery list and shopping experience more organized and easy to handle.
In the current digital age, you can use a high-speed and reliable internet service like Spectrum Internet service and download your apps, stay connected with different collaborators and update information on your grocery shopping. The best way to get information on Spectrum's services is to either call on Spectrum's helpline or use Spectrum chat to talk to a representative who can guide you further. Once you have Spectrum internet services installed at your home, you can start looking for and downloading different to have a simplified and organized grocery list for yourself.
Apple Notes
The app is present in your iPhone and helps you note down your grocery items and even uses checklists that can make your grocery list appear to be more compact. You can add images, use the app by scanning a list of ingredients that you want to prepare. If you are iCloud, you can easily use your synced devices and share your lists and notes for other users to collaborate.
If you are planning a surprise for a loved one for Thanksgiving, you can secure your notes and lists with a password. You can use this app to create a checklist to remember things and not miss out on anything, create a wish list and so many other things that can be very helpful for you on Thanksgiving. One of the best things that this app can help you with could be for shopping collaborations and organizing your Thanksgiving food and decoration items.
App Store Rating: 3.8
Bring!
This is one of the best apps if you are someone who wants to keep things simple and manageable. The app keeps your shopping lists organized, shared, and updated for you. If you keep a track of the latest offers and discounts on stores, this is the app that can help you save your loyalty cards and keep them with you whenever you want to checkout. You can plan and personalize your lists and add details if you want to add your own details and photos so that you can avoid purchasing the same items or something that you do not want. You can do a lot more using the app and make your Thanksgiving dinner preparations ahead of time and on point.
App Store Rating: 4.7
Todoist
This is one of the best apps for organizing, planning, and collaborating on your shopping details no matter how extensive or small they are. Also, for people who might think that they'll forget or miss out on something important from their Thanksgiving dinner items, then this is the app that can really help them keep up with important ingredients and other items.
Also, you can set deadlines on ongoing offers and due dates as well so that you do not delay your shopping schedule and miss your opportunity to save money. Also, the app allows users to collaborate in case any of the guests have a special request. Todoist keeps everything that you are planning for the big celebration in one place.
App Store Rating: 4.8
Our Grocery
This is an outstanding app that can help you keep your family's grocery list updated along with all the changes that you or other users collaborating on the list make over time. Your changes get visible on any iPhone, iPod touch, and other handheld and wearable devices. Also, if a collaborator checks an item after buying them, then you can view them as well and avoid overlapping and confusion.
Also, wherever you go, your shopping list goes with you. This will be a very handy feature that you might be able to use if you have to walk around different stores because you can't find an item in one store so you might want to switch to another. Another way of making sure that you get the right item is to add an image of the required items so that you get the same items. Apart from that, you can make your life easier by using the internet to back up your lists.
App Store Rating: 4.8
AnyList
This is an app that can help you create your grocery list and collect your recipes and keep things organized for yourself. Apart from that, you can share your shopping lists and keep up with the changes made by different people who are added as collaborators. You can add and cross down items and get Autocomplete suggestions if you input common items when you are typing a long list of items.
You can store items using custom categories and reorganize categories that look more like that of local stores. Sharing lists and other notes are so easy and get visible for users who are given permission to view and update items. Also, you can print your lists or email them list or send them using SMS services. One of the best things about AnyList is that you can use your AnyList account on any of your iOS devices and sync almost any change that you make instantly
App Store Rating: 4.9
Your Thanksgiving this year will be a better experience if you have all the necessary things prepared for your guests beforehand. These apps mentioned above are the best choice for people who do not want to purchase different ingredients for the Thanksgiving dinner and make things manageable at all times.